Free Shipping on every subscription over $224.99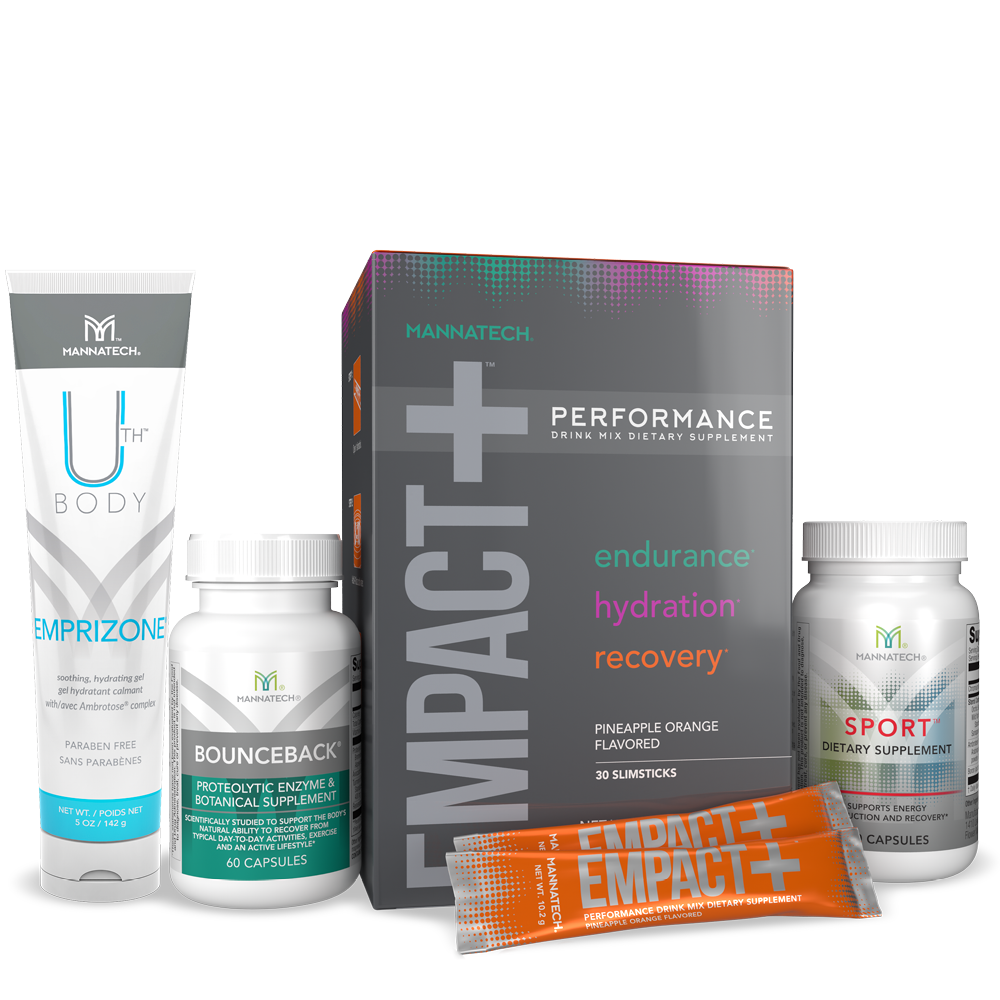 Active Outdoors Family Bundle
Stay Active. Stay Healthy. Stay Outdoors.
Mission 5 Million®
38
servings
of PhytoBlend™ powder are provided to a child in need with the purchase of this product.
Learn More
Product Information
Overview
What are you doing this Summer to stay active and healthy? Whether you are hiking, kayaking, working on your summer body or simply tackling home improvements, you are likely feeling and seeing the benefits, but you may be also feeling a little worn out.
That's why we created the Active Outdoors bundle, which includes SPORT™, EMPACT+®, BounceBack® and Emprizone® so you can take advantage of the outdoors no matter what kind of activity you choose! *
SPORT capsules, which include a blend of herbs and herbal extracts, can help maintain normal blood sugars so you can support your body's natural ability to utilize carbohydrates. *
EMPACT+ provides a wide spectrum of electrolytes and supports energy levels as well as supports muscle repair and recovery. * Drink it before, during or after any activity that has you sweating and your blood pumping. It's also safe to sip while lounging by the pool!
BounceBack capsules are a powerful combination of select ingredients scientifically studied to support the body's natural ability to recover from exercise and typical day-to-day activities. *
Emprizone is a water-based gel, enriched with Aloe vera gel extract, vitamin E and A. It hydrates and soothes skin while providing a protective barrier. This unique formula is ideal for after sun exposure, waxing or any sensitive dry, irritated skin.
This bundle includes:
1 SPORT
1 EMPACT+
1 BounceBack
1 Emprizone
Reviews
Reviews collected from North America
Enjoy the Convenience of a Subscription
Setting your order to be delivered to your doorstep automatically is not only convenient but it means the benefits of the products you are taking will keep contributing toward your ongoing health and wellness!
PLUS
Free Shipping
on every subscription
$224.99 or more!
PLUS
Loyalty Points
you can use towards
FREE product!