Free Shipping on every Automatic Order over $199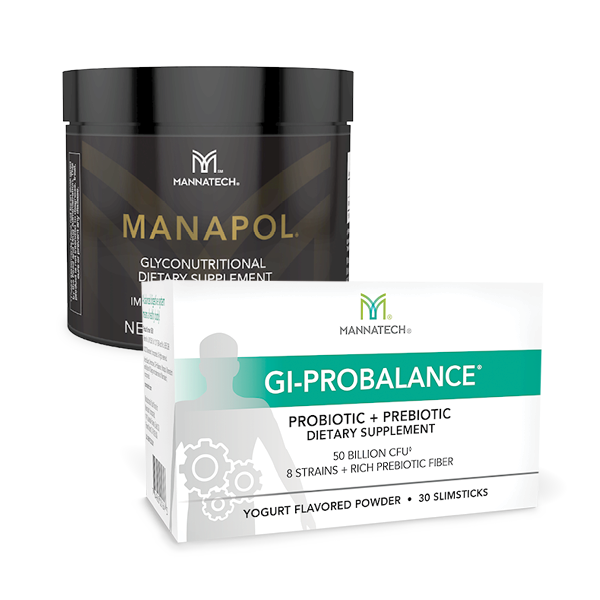 Purchase Manapol®, Get 1 FREE GI-ProBalance®
Take Advantage of this special offer!
Product Information
Overview
What could be better than Manapol to support your body's immune function? A FREE GI-ProBalance when you purchase Manapol! It's no secret that your immunity begins in the gut, and that's why a healthy combination of prebiotic and probiotics are so essential to good health.* This bundle features both Manapol, with the purest Acemannan available, and now for a limited time only, 1 FREE GI-ProBalance which offers immune strengthening probiotic strains.* Place your order today!
This bundle includes:
1 Manapol
1 GI-ProBalance
Available for One Time Orders Only; Not available for purchase using Loyalty Points.
While Supplies Last
Not for Resale in Canada
This special promotion is not subject to Mannatech's Satisfaction Guarantee. All sales final. No returns or exchanges.