Free Shipping on every subscription over $224.99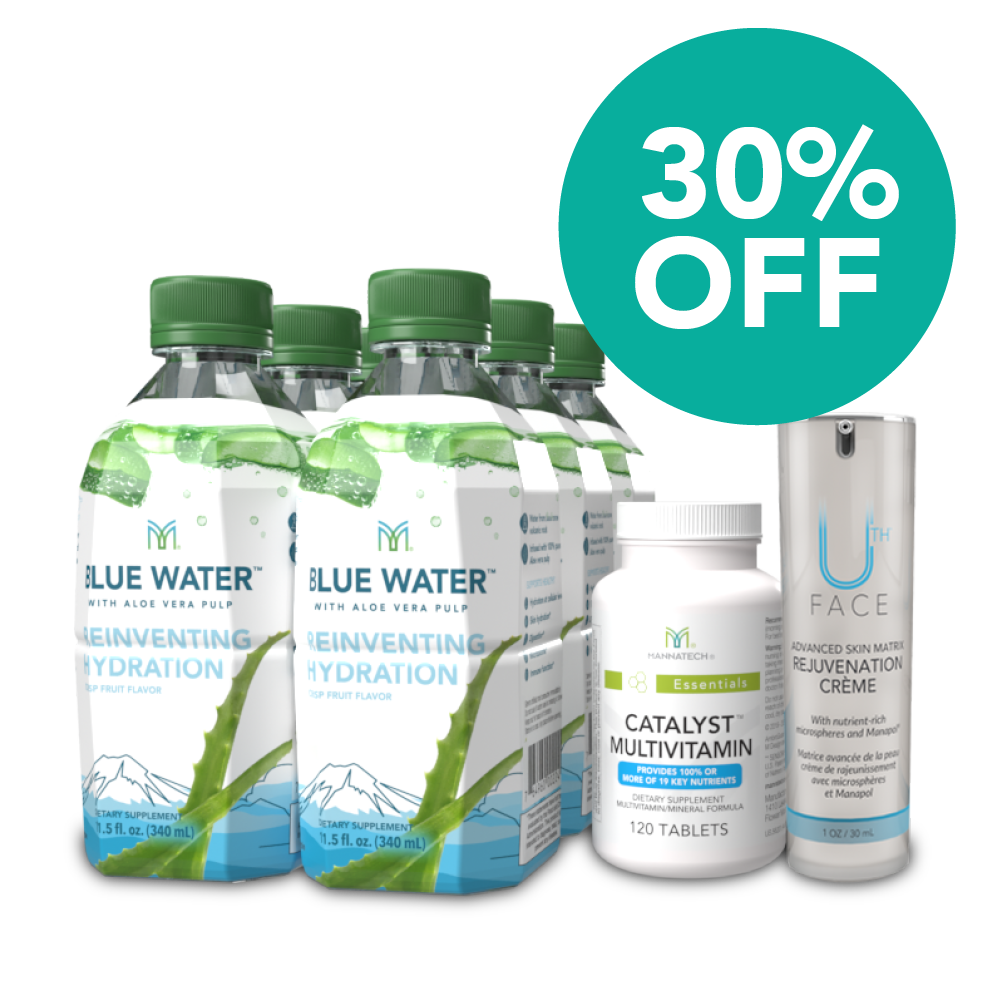 Fountain of Youth Self-Care System
What your body needs, inside and out
Mission 5 Million®
31
servings
of PhytoBlend™ powder are provided to a child in need with the purchase of this product.
Learn More
Product Information
Overview
Ahhhh, the elusive Fountain of Youth! This legend's location is yet to be discovered, but we know exactly where to find support to get that glow.
†LIMIT 4 PER EACH ORDER.
First, we start with Catalyst™ Multivitamin to provide 100% of the 19 essential nutrients your body needs.
Next, we drink in the delicious benefits of our new Blue Water™ sourced from a volcanic aquifer located in the tropical "blue zone" region of Costa Rica and infused with pure Aloe vera pulp.
Last but not least, we apply Uth® Skin Rejuvenation Crème to a freshly cleansed face and experience the time-released hydration benefits.
Get this bundle of products for a beautiful self-care system, working inside and out!
This bundle includes:
1 Catalyst Multivitamin
1 Blue Water
1 Uth Skin Rejuvenation Crème
Reviews
Reviews collected from North America
†LIMIT 4 PER EACH ORDER. NOT FOR RESALE IN CANADA. ORDERS CANNOT BE REDEEMED USING LOYALTY POINTS. THERE WILL BE NO FIRST ORDER BONUS FOR FIRST ORDERS OF THIS PROMOTIONAL ITEM DURING THIS PROMOTIONAL PERIOD AND/OR WHILE SUPPLIES LAST. ALL SALES FINAL.