Free Shipping on every subscription over $199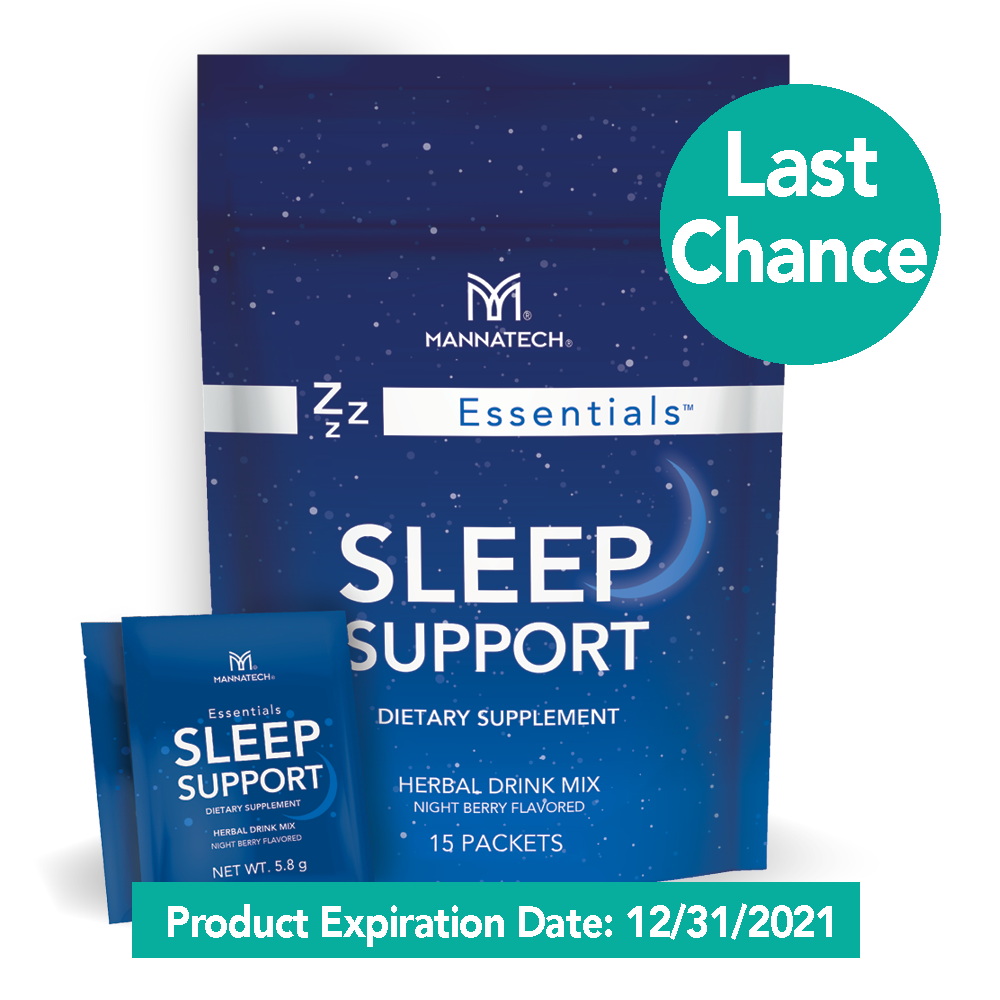 Sleep Support - 57% Off Savings
Don't wait, SAVE before it's all gone!
Mission 5 Million®
3
servings
of PhytoBlend™ powder are provided to a child in need with the purchase of this product.
Learn More
Product Information
Overview
As we prepare to say farewell to Sleep Support, we want to offer you the opportunity to sleep easy and take advantage of great savings with a very special price of only $14.99/PV 14 (#58301). Take advantage of this special offer while supplies last! †
Did you know that too little sleep can adversely affect your immune system?* Mannatech's Sleep Support may calm and soothe the nervous system, help ease restlessness and help maintain the deep sleep your body needs.* Mannatech's Sleep Support is a fragrant, herbal, soothing, and non-habit forming drink mix, containing naturally sourced ingredients. It is scientifically formulated with two special blends: the Fall Asleep Blend and the Deep Sleep Blend.
The Fall Asleep Blend can help your body and mind to relax so that you can fall asleep easier. The Deep Sleep Blend is designed to help you to maintain a deep sleep, so that you can feel refreshed and energized when you wake.*
When taken as directed, Sleep Support herbal drink mix:
May calm and soothe the nervous system.*
Provides a soothing relaxation from normal day-to-day activities.*
May help ease restlessness.*
May help you to fall asleep naturally.*
May help support the regenerative sleep phases.*
Helps to maintain deep sleep.*
Supports a good night's sleep.
May support digestive health.*
Supports cardiovascular health.*
Product Expiration Date: 12/31/2021
†Not for Resale in Canada. For One-Time Orders Only. While Supplies Last.
This special promotion is not subject to Mannatech's Satisfaction Guarantee. All sales final. No returns or exchanges.