Free Shipping on every Automatic Order over $100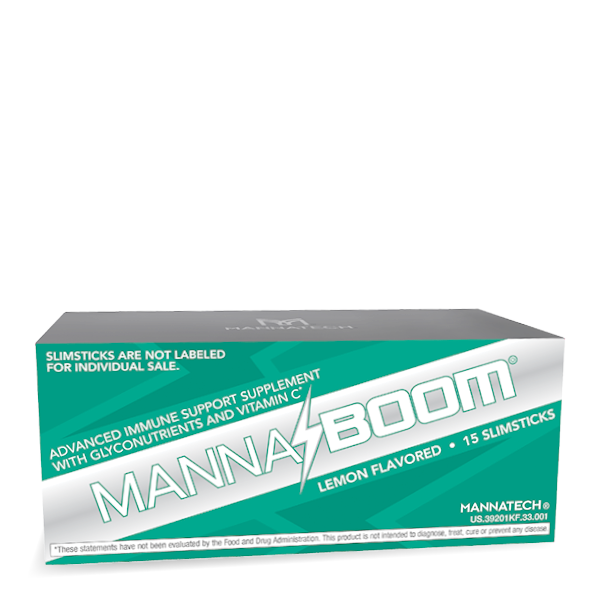 MannaBOOM® (15 slimsticks)
Act quickly to take advantage of this special offer!
Product Information
Overview
We are doing all we can to support your health and wellness. For a Limited Time Only, Mannatech is offering MannaBOOM slimsticks (15 count). *
Limited Order Quantities
One Time Orders Only.
While Supplies Last.
Not For Resale in Canada.
Please note, this product was originally labeled for Korea and is relabeled to comply with US regulations. Rest assured, this formula is the exact same as the US formula with an expiration date of 3/22/2022. However, it comes packaged in a 15 count box instead of 10 count.
*Not eligible on Automatic Orders. This special promotion is not subject to Mannatech's Satisfaction Guarantee. All sales are final. No returns or exchanges. We are here for you and doing all we can to support your health and wellness.
Enjoy the Convenience of Automatic Order
Turn on Automatic Order during Checkout and we'll deliver your products to your doorstep automatically every month! Automatic Order is not only convenient but it means the benefits of the products you are taking will keep contributing toward your ongoing health and wellness!
PLUS
Free Shipping
on every Automatic Order
$100 or more!
PLUS
Loyalty Points
you can use towards
FREE product!