Free Shipping on every Automatic Order over $100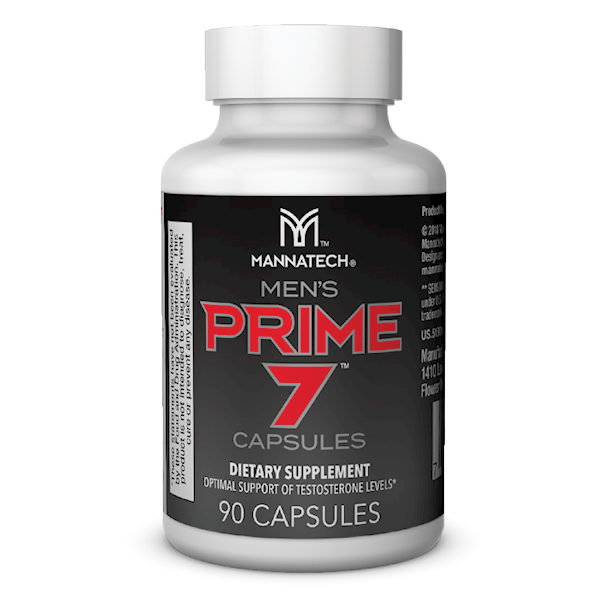 Product Information
Overview
Get back to your prime! Mannatech Men's PRIME 7 combines Mannatech's pioneering Glyconutrient technology with other scientifically proven and powerful natural ingredients to support the health and vitality of the male reproductive system. *
Mannatech Men's PRIME 7 Capsules:
Supports a healthy immune response
Supports a healthy immune system
May improve sex drive & libido*
Support healthy erectile function*
May improve stamina & vitality*
Support healthy testosterone levels*
Support prostate health & healthy urinary tract*
Support cardiovascular health*
Help maintain normal hormonal balance & support mood
Videos
Product Focus: Men's Prime 7
Resources
Product Information Sheet
Enjoy the Convenience of Automatic Order
Turn on Automatic Order during Checkout and we'll deliver your products to your doorstep automatically every month! Automatic Order is not only convenient but it means the benefits of the products you are taking will keep contributing toward your ongoing health and wellness!
PLUS
Free Shipping
on every Automatic Order
$100 or more!
PLUS
Loyalty Points
you can use towards
FREE product!