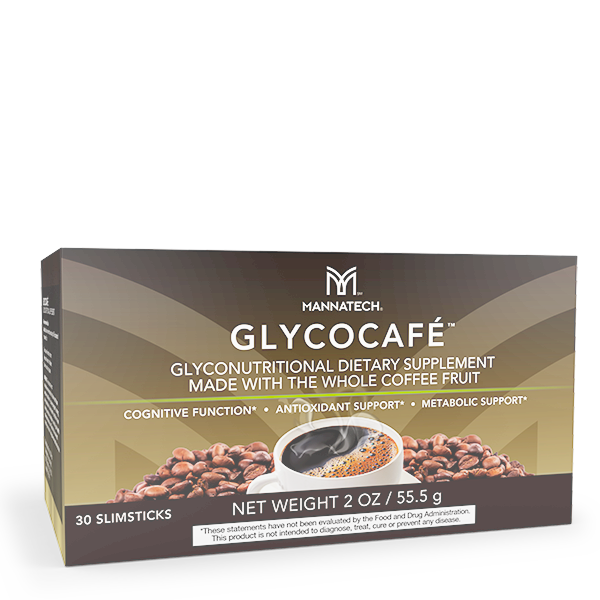 GlycoCafé® (30 slimsticks)
O café mais completo do mundo
Mission 5 Million®
7
servings
of PhytoBlend™ powder are provided to a child in need with the purchase of this product.
Learn More
Product Information
Overview
Reforçado pela natureza
Até agora ele só bebeu meia xícara de café. Isso está prestes a mudar graças ao GlycoCafé Mannatech. Ao utilizar todas as partes da fruta do café por suas propriedades exclusivas, a Mannatech criou o café mais completo do mundo, com as vantagens adicionais dos nutrientes naturais.
Feito a partir de uma mistura de grãos de café arábica orgânicos, o fruto do café Coffeeberry® rico em antioxidantes, metabolismo estimulante do café verde e a adição de gliconutrientes, o GlycoCafé não só oferece um delicioso impulso para passar a manhã, mas também proporciona bem-estar durante todo o dia.
Para uma experiência de café completa reforçada pela natureza, encomende GlycoCafé hoje!
Benefícios:
melhora a função cognitiva.
Fornece excelente suporte antioxidante.
Promove um metabolismo saudável
Ajuda a manter a saúde cardiovascular.
Livre de
lactose livre

de

soja

sem glúten

Adequado para veganos
Sem corantes artificiais ou sabores
sem MSG