THE MANNATECH STORY
HISTORY
Saying "nothing has changed since we were founded in 1994" would be inaccurate. While we do create the best nutritional supplements on the market, the science we pioneered has grown and the number of people who have experienced a transformation through our products has soared. The testimonies alone of those who have earned the freedom of an additional income source with our life-changing opportunity continues to reinforce the power of our products. When you make something this good, people take notice.
Over the past 25 years, we've expanded our reach to 26 countries globally.
Throughout its history, Mannatech has obtained 143 patents. Currently, Mannatech holds 95 patents in major global markets.We've added new products to meet new demands. We've faced scrutiny from naysayers and have overcome it. In short, we've thrived.
Yet, some things haven't changed. We still boast an uncompromising promise to quality. We still offer one of the best compensation plans in the industry. And, most importantly, we still desire to do the right thing. That passion can be seen in our partnership with the Mission 5 Million® (M5M®) Foundation, whose goal is to see 5 million children in need given proper nutrition with our PhytoBlend™ powder supplement. For each purchase made, Mannatech makes a donation to the M5M Foundation to help provide vital nutrients to malnourished children across the world.
We like to think of ourselves as a 25-year-old startup company: fresh, innovative and energetic, but with the wisdom that comes with experience. Come join our startup and become part of the transformation. We can't wait to write you into our story.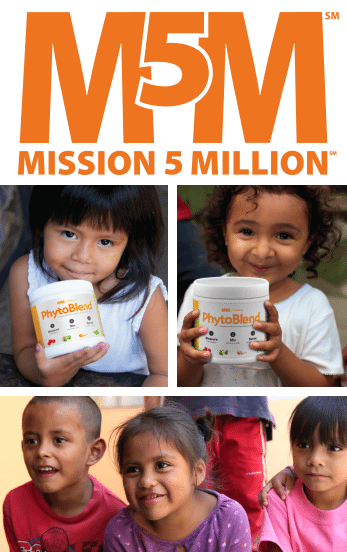 WHAT OTHERS ARE SAYING
"Innovative technology supported by a sound scientific foundation is at the heart of Mannatech's products and ultimately, its success."
—Dr. Steve Nugent, Chairman of the Global Scientific Advisory Board and Senior Wellness Director
"For the last 16 years I have always felt that the Mannatech supplements have filled the gap that I was not getting from my regular diet."
—Mike Greer, Mannatech Independent Associate and Competitive Athlete
"Mannatech gave us the vehicle we needed to go forward in life. I challenge others to open their minds and hearts to find the vehicle that will give them the health and the finances to make their dreams a reality."
—Maureen Forrest, Mannatech Independent Associate
"I joined Mannatech because I was looking for a way to bring in an income that could work around my family. I had my own traditional retail businesses, but I didn't want that kind of lifestyle or have to work long hours outside of my home. But I loved being my own boss."
—Naomi Enevoldson, Mannatech Independent Associate