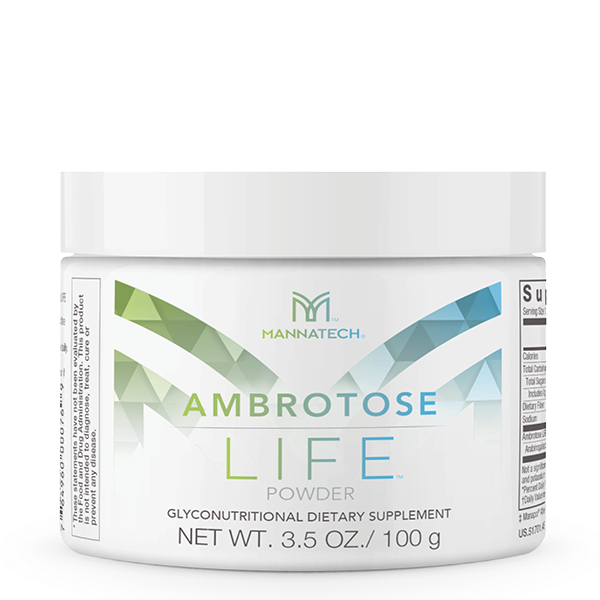 Ambrotose LIFE™ polvo (100g)
O suplemento mais poderoso que você pode tomar para sua saúde.
Mission 5 Million®
34
servings
of PhytoBlend™ powder are provided to a child in need with the purchase of this product.
Learn More
Product Information
Overview
El suplemento más poderoso que puedes tomar para tu salud.
Durante los últimos 20 años, Mannatech ha invertido millones de dólares en investigación y validación para el desarrollo de los productos Ambrotose®. Se han publicado varios estudios en publicaciones revisadas por científicos independientes, sobre los polvos Ambrotose††, indicando que Ambrotose LIFE puede:
Respaldar la comunicación celular
Mejorar la función cognitiva, la concentración y la memoria
Mejorar el estado de ánimo y reducir la irritabilidad
Respaldar la función digestiva
Apoyar la función inmunitaria
Promover la salud gastrointestinal
††Estos estudios fueron realizados sobre la tecnología principal encontrada en la fórmula de Ambrotose LIFE.
NO PARA LA REVENTA