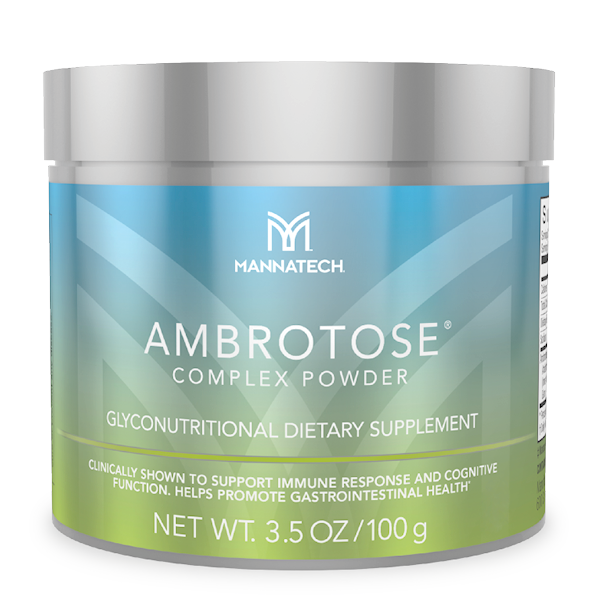 Ambrotose® Complex (100g polvo)
Tudo o que você quer em um único addon*
Mission 5 Million®
30
servings
of PhytoBlend™ powder are provided to a child in need with the purchase of this product.
Learn More
Product Information
Overview
Suporte ao sistema imunológico? Correto. Isso ajuda para a função orgânica e digestão? Ele tem. Melhoria da função cerebral para que você possa desfrutar desses tipos de memória? Claro. Está clinicamente provado que o Complexo Ambrotose ajuda em tudo isso para que você possa continuar a desfrutar de uma boa saúde*.
Ambrotose Powder tem os seguintes benefícios, de acordo com ensaios clínicos de terceiros: †
Pode melhorar a evocação e memória de reconhecimento*.
Pode melhorar o humor e reduzir a irritabilidade*.
Ajuda o seu sistema imunológico e a manter a função orgânica adequada*
Ajuda a manter a função adequada do sistema digestivo*.
Promove a saúde gastrointestinal*.
Ajuda a comunicação intercelular graças a uma mistura de sacarídeos vegetais específicos chamados gliconutrientes*.
Reviews
Reviews collected from North America
† A
Mannatech financiou estes estudos e/ou doou o produto.
NÃO PARA LA REVENTA