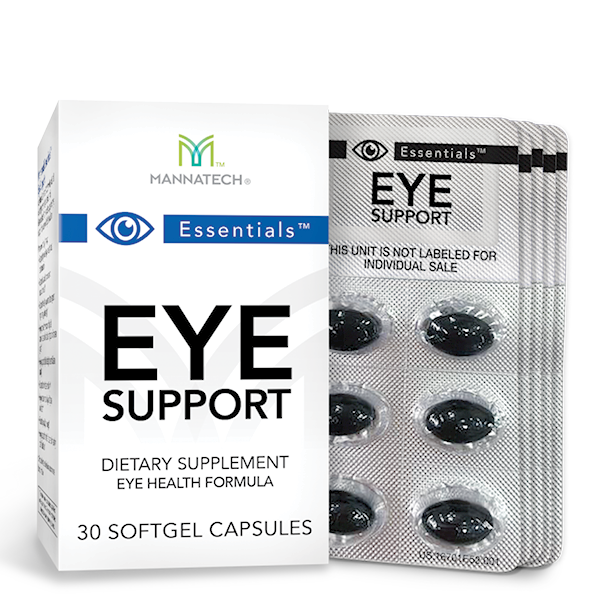 Mannatech Essentials™ Eye Support
Obtenha o apoio que seus olhos precisam!
Mission 5 Million®
8
servings
of PhytoBlend™ powder are provided to a child in need with the purchase of this product.
Learn More
Product Information
Overview
O
Eye Support da Mannatech Essentials™ é formulado especificamente com o ingrediente Lutemax® 2020 estudado clinicamente, oferecendo dois pigmentos, Luteína e Zeaxantina, que fortalecem e suportam a capacidade da mácula de proteger contra a luz azul.
Nossas cápsulas de gel de suporte para os olhos podem:
Ajudar a manter o desempenho e a saúde dos olhos ao usar
dispositivos digitais
Apoie a função ocular saudável contra a luz azul de alta energia
Ajudando a reduzir o impacto do brilho da tela Ajudar a manter o impacto da luz do brilho da tela
adaptação e
acuidade visual Suporte a função visual Suporte
a
sensibilidade ao contraste

Ajude a reduzir o estresse ocular e a fadiga Suporte à saúde geral dos olhos

Apoiar a
saúde

macular

Promover a qualidade do sono
Ajude a apoiar o foco mental e a função cerebral saudável