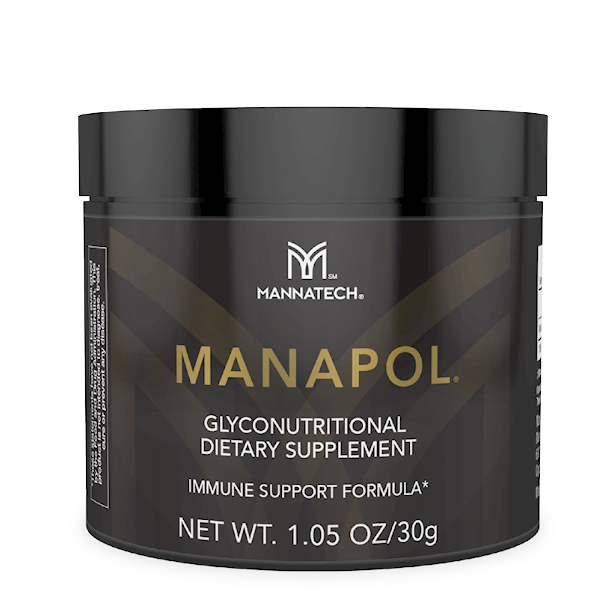 A fonte exclusiva de gliconutrientes
Mission 5 Million®
55
servings
of PhytoBlend™ powder are provided to a child in need with the purchase of this product.
Learn More
Product Information
Overview
Manapol Immune Support Formula:
Manapol fornece suporte imunológico poderoso através de seu conteúdo de acemanano
Manapol fornece todo o suporte imunológico natural, pois funciona como um poderoso prebiótico
.
A fonte exclusiva de gliconutrientes
Mannatech aproveita os benefícios da glicobiologia nutricional para seus produtos de antes e melhores do que qualquer outra pessoa. Exclusivo da Mannatech, Manapol é um produto premium, 100% à base de aloe, projetado para suportar a comunicação celular a célula.
Uma excelente fonte de gluconutrientes, Manapol é rico em acetilados ou acemananos. O ingrediente bioativo chave encontrado no gel dentro da folha da planta de aloe, os acemananos são o principal componente para o poder e eficácia dos gluconutrientes à base de aloe em Manapol.
A Chemical Abstract Society (CAS) definiu que o acemanano requer um peso molecular de um milhão de cores ou mais. Atualmente, Manapol é o único pó de aloe no mundo com um peso de mais de um milhão de cegos de cor, testando o mais alto de qualquer outro produto similar em um teste controlado. Manapol não só fornece uma forma mais pura de pó de gel de aloe vera que tem um peso molecular maior do que outros, mas também é mais rico em manose, um gluconutriente chave.
Mannatech usa a fonte mais premium de aloe do planeta. Um método de extração patenteado proporciona ao Manapol uma alta concentração de polissacarídeos ricos em monossacarídeos de manose, que é um importante gluconutriente que se acredita ser responsável pelos benefícios imunológicos de saúde associados ao gel de aloe vera.
Manapol também pode fornecer benefícios gastrointestinais.
*
Reviews
Reviews collected from North America