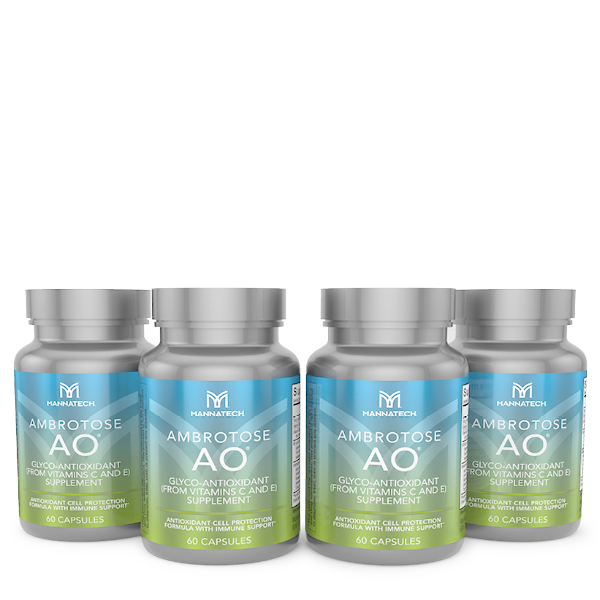 Ambrotose AO® (60 caps 4 pack)
Combate a poluição, toxinas e estresse
Mission 5 Million®
34
servings
of PhytoBlend™ powder are provided to a child in need with the purchase of this product.
Learn More
Product Information
Overview
Ambrotose AO é carregado de vitaminas C e E de ocorrência natural para proteger as células, melhorar o sistema imunológico e ajudar o corpo a combater o estresse oxidativo para que ele possa continuar a viver bem*.
Está clinicamente provado que apenas duas cápsulas por dia fornecem proteção antioxidante duas vezes e meia maior do que cinco porções de frutas e legumes†.
Estas cápsulas:
Proteja suas células com antioxidantes hidrelétricos e solúveis em gordura*.
Eles ajudam o corpo a proteger contra agressões oxidativas com nutrientes ricos em antioxidantes*.
Fornecer suporte imunológico adicional*. Eles fornecem defesa eficaz contra radicais livre*
Reviews
Reviews collected from North America
† Comparação dos valores séricos de ORAC obtidos em dois estudos clínicos distintos financiados pela Mannatech
NO PARA LA REVENTA