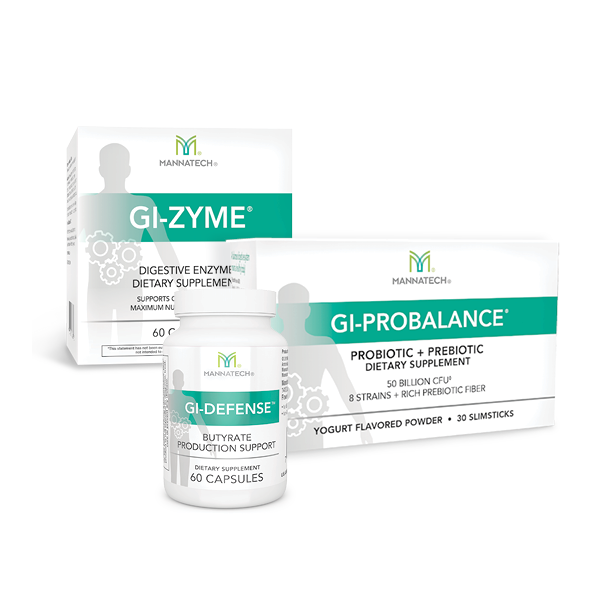 3 maneiras de apoiar um microbiome mais saudável*
Mission 5 Million®
24
servings
of PhytoBlend™ powder are provided to a child in need with the purchase of this product.
Learn More
Product Information
Overview
O
estilo de vida moderno de hoje pode ter um preço sobre as bactérias benéficas no microbioma do seu trato gastrointestinal. A capacidade do corpo para se manter saudável, fisicamente, mental e emocionalmente, na verdade começa no nível gastrointestinal.
É por isso que a Mannatech criou o Sistema GI-Biome – 3 produtos formulados para abrir caminho para a saúde digestiva e apoiar um microbioma mais saudável.
*
Este pacote inclui:
1 Gi-defesa
1 Gi-ProBalance
1 Gi-Zyme
Resources
Folha de Informação do Produto