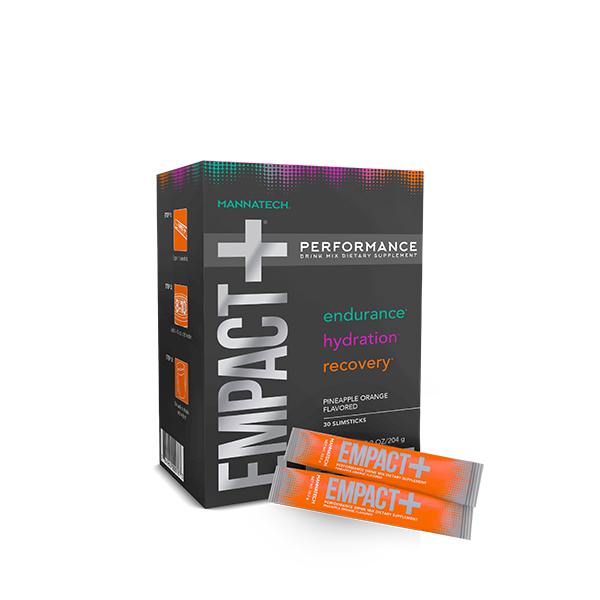 EMPACT+™ Performance Drink Mix (30 slimsticks)
Mission 5 Million®
17
servings
of PhytoBlend™ powder are provided to a child in need with the purchase of this product.
Learn More
Product Information
Overview
RESISTÊNCIA. HIDRATAÇÃO.
RECUPERAÇÃO
Pela primeira vez, os principais elementos de alimentação, hidratação e recuperação foram combinados em um único produto de fitness. EMPACT + fornece energia segura que você pode desfrutar a qualquer momento. Você pode fazer mais e recuperar mais rápido.
‡
EMPACT +:
Oferece uma opção de bebida segura e deliciosa durante todo o dia, qualquer dia
Ajuda o corpo a ficar hidratado durante a atividade física†
Oferece um amplo espectro de eletrólitos benéficos Ajuda a manter a
massa muscular durante o exercício e controle de peso e punhal;
Ajuda a recuperação muscular e reparação após o exercício ‡
O
uso a longo prazo (3 a 4 semanas) ajuda a manter os níveis musculares e energéticos
durante períodos de restrição calórica ‡
Reviews
Reviews collected from North America
†Quando se utiliza 1 embalagem única em 240 ml de água, 2-3 vezes ao dia
‡Quando consumido antes e depois do exercício
NÃO PARA REVENDA