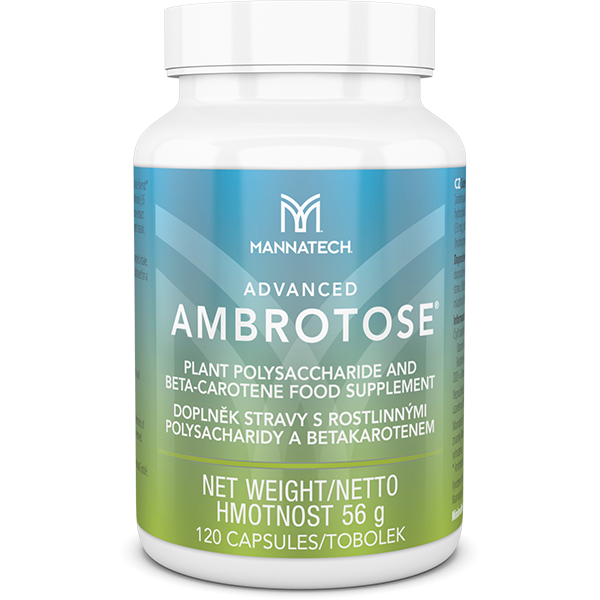 Better health at the cellular level
Mission 5 Million®
12
servings
of PhytoBlend™ powder are provided to a child in need with the purchase of this product.
Learn More
Product Information
Overview
Combining the power of classic Ambrotose complex (including mannose from aloe vera and nutrient rich wakame (a special type of brown seaweed), Advanced Ambrotose products are based on Real Food Technology solutions.
Research has also shown that, as a natural form of vitamin A, beta-carotene enhances the immune support benefits of our Advanced Ambrotose formula.
Mannatech's Advanced Ambrotose products are based on a breakthrough formula that offers an advanced blend of saccharides. They combine arabinogalactan and saccharides from aloe and Manapol® powder, which provides a more pure form of aloe vera gel powder that has a higher molecular weight than others and is also richer in mannose.
Resources
Product Information Sheet
Reviews
Reviews collected from North America
Enjoy the Convenience of a Subscription
Setting your order to be delivered to your doorstep automatically is not only convenient but it means the benefits of the products you are taking will keep contributing toward your ongoing health and wellness!
PLUS
Free Shipping
on every subscription
$224.99 or more!
PLUS
Loyalty Points
you can use towards
FREE product!