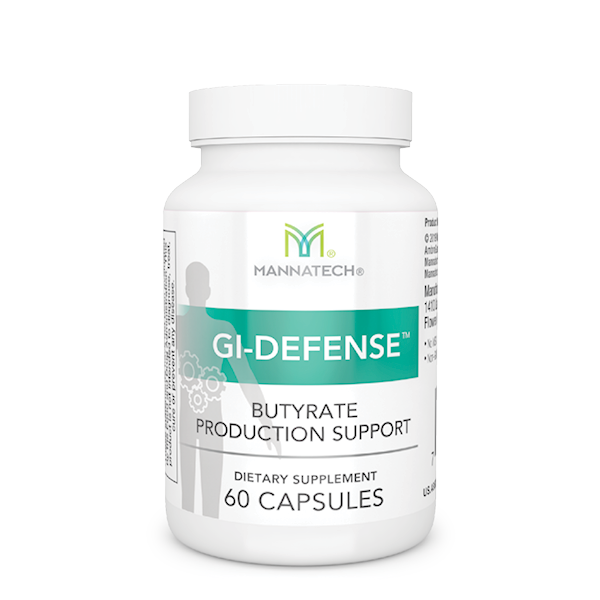 Help Strengthen Your Gut Barrier
Mission 5 Million®
12
servings
of PhytoBlend™ powder are provided to a child in need with the purchase of this product.
Learn More
Product Information
Overview
In order to create a strong, stable environment for beneficial bacteria to thrive, your intestinal lining requires an abundant supply of short-chain fatty acids (SCFA) known as butyrates. GI-Defense capsules, with an exclusive Glycobiome and Butyrate Support Blend, is specifically formulated to nourish and help strengthen the gut lining. Containing powerful antioxidants and flavonoids, GI-Defense actually supports the body's ability to produce its own arsenal of beneficial butyrates. The result is a microbiome environment that is sound, balanced and better able to support healthy digestion and immunity.
GI-Defense capsules are formulated to:
Help strengthen and support gut barrier function and integrity.
Support healthy intestinal permeability and environment.
Help purify the gut and balance beneficial bacteria.
Support short chain fatty acid (SCFA) production, especially butyrate production.
Contribute to the maintenance of the normal mucus function of the intestinal lining.
Support healthy functioning of the immune and digestive systems.
Help comfort feelings of gas and bloating.
Resources
Product Information Sheet
Reviews
Reviews collected from North America