Take Back Your Life
with A 30-day FAT-LOSS system that's validated,
naturally sourced and nutritious!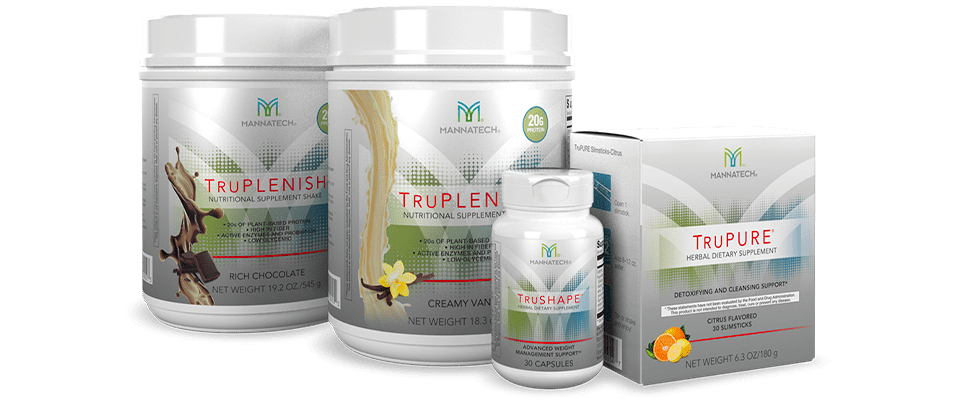 Your Journey Begins Here
Mannatech's TruHealth 30-Day Fat-Loss System™ is a versatile program designed to help cleanse and nourish
your body with the power of real nutrition—not deprivation. This system combines
beneficial, whole foods with naturally sourced supplements and exercise
to encourage fat loss and help establish healthy lifestyle choices.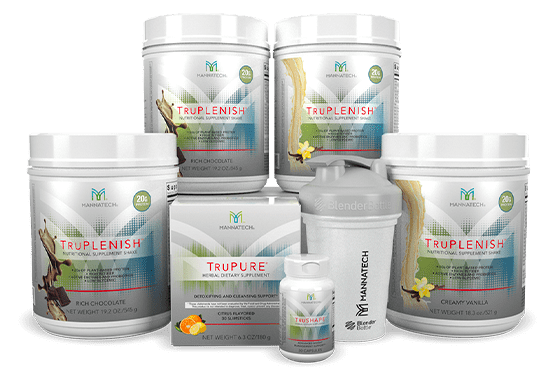 The TruHealth 30-Day Fat-Loss System is a comprehensive program made up of three core products: a nutritional shake, a body cleanse, and a fat loss capsule.
Together with our tools and guide, these products work together to help you lose unhealthy fat. The best part? We've done all the thinking and planning so anyone can follow this program—even you!
Tame Your Cravings*
TruPLENISH™ Nutritional Shake
The TruPLENISH Nutritional Shake is one of the core components of the TruHealth Fat-Loss System. It's a plant-based, supplement option full of vitamins, minerals, probiotics, Glyconutrients and over 20 grams of protein. Its high-fiber content keeps you feeling fuller longer and it comes in delicious chocolate and vanilla flavors.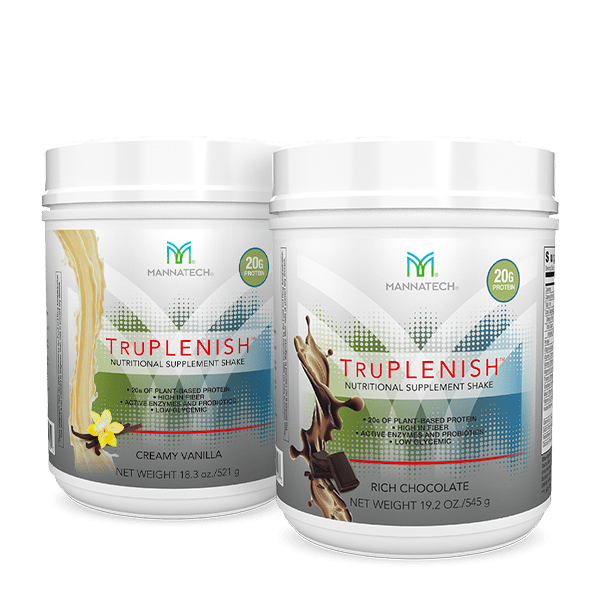 REDUCE THE FAT & UTILIZE CARBS IN A SAFE & EFFECTIVE WAY*‡
TruSHAPE™ Fat-Loss Capsules
Mannatech's TruSHAPE Advanced Weight Management capsules are specially formulated to support healthy digestion and utilization of carbohydrates, healthy glucose and insulin levels.*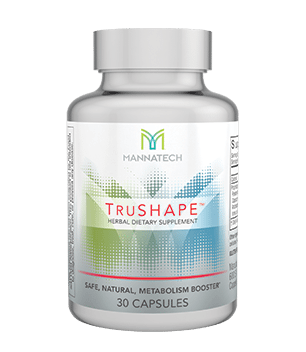 Help Purify the Body*†
TruPURE™ Cleanse Slimsticks
Mannatech's complete, nutritional cleansing drink mix is formulated with natural ingredients to help support your body's ability to cleanse or diminish toxins that can cause oxidative stress. † Unlike many cleanses, TruPURE Slimsticks aren't a laxative or diuretic. They are essential for Cleanse Days when used in conjunction with the TruHealth 30-Day Fat-Loss System and can be used as an everyday drink, providing Glyconutrients, botanical ingredients and support for healthy detoxification.*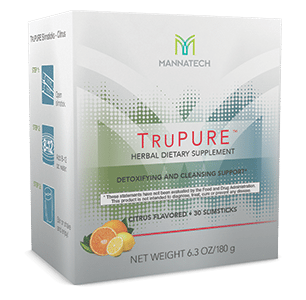 Forget About the Scale! It's All About Body Composition.
Typically, most of us use a scale to track weight and assess our progress. But, too often, successful dieting and fitness programs are sabotaged because the scale doesn't tell you what's really happening in your body. A scale can only tell how much you weigh; it can't tell you how much of that weight is muscle mass, fat mass, bone mass or water weight.
Ultimately, we recommend that you focus on fat loss. We believe that the Body Composition Index (BCI) is a tool that is more helpful than the scale or the common Body Mass Index for assessing one's health. Here's why:
Most people don't realize that muscle weighs 20% more than fat per inch. While muscle is lean, fat is bulky, and takes up more space per pound.
As your body fat-to-lean ratio decreases, so do your health risks. That's great news!
†When four TruPURE slimsticks are taken per day in conjunction with the TruHealth System recommendations (i.e., plentiful water intake [32-48 ounces/day on four cleanse days/month]; intake of healthy foods; elimination or low intake of processed foods, alcohol, caffeine, etc.)
‡When taken in conjunction with the TruHealth system's dietary and water intake recommendations.