Free Shipping on every subscription over $224.99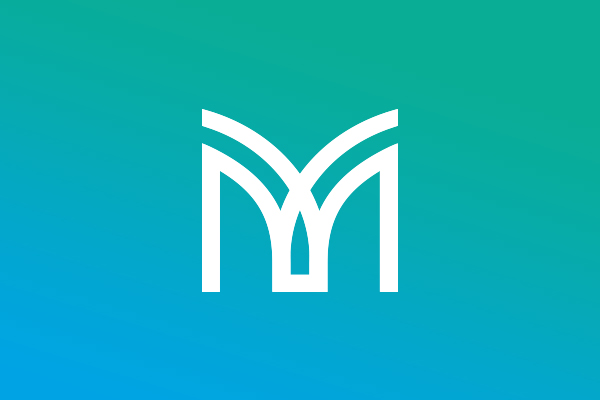 Are You Living Your Best Life?
Are you truly happy?
Are you reaching your financial goals?
Are you in control of your time?
Are you stronger, fitter and healthier than you were last year?
Living one's best life means something different for everyone.
Maybe for you it means you're able to pay bills without worry and have extra income to travel or upgrade your home. Or maybe it means you wake up feeling energized,  you are able to run a marathon, or you can simply keep up with your kids or grandchildren.
This may sound a lot like your vision of your best life.
But the question is, are you living it?
Life is about MORE than just getting by.
What if I told you that your life could be fuller and more rewarding than ever before?
That it's more than just having enough money in your account to pay your necessities or feeling like your life is good enough.
What if I told you that right now you could start to:
Improve your health and see results
Increase your energy
Improve your quality of life
Sleep better
Have more time for the people and things you love
Connect with like-minded people who want what you do (and will cheer you on)
And best yet— have the opportunity to build a business on your own terms
If the list above sounds a lot like your vision board, then this business model will help get you there.
Having a Mannatech business is not your ordinary type of business:
NO college degree needed
NO inventory
NO accounting
NO steep learning curve
NO need to learn to be a master marketer
NO shipping department
You're in Business for Yourself, But Not by Yourself
Even if you've never owned a business before, Mannatech has everything you need for success.
Online Business Registration – Kick your business off the right way, the fast way with a series of video tutorials that will guide you through setting up your business and putting you on a pace for success.

Digital Tool Suite – As a new business owner with Mannatech, we provide you with a suite of digital tools (desktop and mobile apps) that will help you manage, share and grow your business.
We have the training plans to get you started on a path to success:
1-90 days to $1K ‡ – Step-by-step plan to help you launch your new business with ease. You'll receive the tools, training, and a hands-on approach to get you on the road to success.
12-24 months to Presidential Director

–

Ongoing training and support to grow your new business, i

ncluding

expert training in marketing, mobile technology, personal development, business strategy techniques to help you create more leverage and much more.
Most importantly, we have the products that people not only want, but that may truly make a difference in their health.
"Mannatech has opened the door for me to live life on my terms. Not only do we have great products that you'll love and people need, but you'll also get the opportunity to give back to the community. Lastly, you will receive crucial leadership training that will help you grow as an entrepreneur. So, come be a part of it! It's a #winwinwin."
– Loredana Z.
Your Proactive Approach to Healthy Aging
We know that you and your soon-to-be customers want products that not only support your lifestyle but also give you the perfect balance of daily nutrition your body needs.
Help Your Body Operate at Its Best
At Mannatech, we understand the challenges you face in staying healthy. It is our mission to positively impact your future by helping your body receive the essential vitamins and minerals it needs to operate at its best.
The Core Four bundle with Ambrotose LIFE® & Optimal Support Packets (OSP) helps NOURISH, PROTECT, REGULATE and COMMUNICATE by providing optimal support for complete wellness in the convenience of just 2 packets and 2 scoops per day.*
NOURISH
with Catalyst™ Multivitamin
Formulated strategically to nourish with 30 vitamins, minerals and essential nutrients, 19 of which provide 100% or more of the daily vitamins your body needs. *
HELP PROTECT
with Ambrotose AO®
Loaded with antioxidants like naturally sourced vitamins C and E to provide superior protection for cells and immune support and to help the body guard against oxidative stress so you can keep living well.*
Help regulate endocrine and foundational adrenal function to help your body's natural recovery processes from things like adrenal fatigue.*
COMMUNICATE
with Ambrotose LIFE®
Ambrotose LIFE powder offers a powerful complex of prebiotics, soluble fibers and naturally sourced Glycans for proper nutrition and cell-to-cell communication, as well as immune and digestive support.*
"There is nothing I hate more than having to divvy out my vitamins each morning. Thank goodness for Mannatech's OSP. They save me so much time and give me peace of mind at the same time that I'm doing my body good."
– Jill R.
The Era of the
Micro-entrepreneur
The business world is putting less emphasis on resumes, titles, and hierarchy and more on people finding new ways to approach work who are drawn to the flexibility and freedom.
Today, there are many trends shaping our economy and one of them is micro-entrepreneurship, also known as the gig economy.
The emergence of culture-shifting platforms like Amazon, Shopify and Etsy has changed consumer expectations surrounding availability, customer service and delivery speed.
By 2019, the number of people involved in the gig economy was hovering near the 60 million mark.
2020 proved that technology has improved our ability to make money from anywhere and at any time of day.
More people than ever are starting a side hustle to improve their overall quality of life.
You can start a business from your laptop, share products you love through your smartphone and get paid for doing so.
As you can see, the world is changing before our eyes. More people want to have control over their livelihood and technology has played a huge part in making that possible.
But what's the fuel that's making so many micro-entrepreneurs flourish?
Wellness Trends Are Growing
Over 10 years ago, the wellness market was predicted to be a $1 trillion global industry. It has expanded by 6.4% since 2017 from $3.7 trillion to a value of $4.2 trillion today.  
This growth has been twice as fast as the growth of the global economy!
Why does this matter to you?
When an industry is growing as fast as the wellness market is, it means there are new opportunities every day! There is a huge market out there and plenty of room for you to earn a living by changing people's lives.
Here's what your customers are looking for:
Plant-based wellness options – The demand for plant-based food is stronger than ever. And that's good news for you as a business owner. Mannatech has plant-based, supplement options full of vitamins, minerals, probiotics, and glycans.
Immune support products – Improving immunity and supporting our immune systems has become extremely important.
Natural products – More people are seeking holistic remedies and protocols to stay healthy.
So, here's what we have established so far:
Micro-entrepreneurship and gig opportunities are on the rise because people are looking for new ways to get the life they want.
The wellness market continues to grow because people want to live longer, healthier lives, and they are making lifestyle choices to make this possible.
Mannatech brings both micro-entrepreneurship and wellness together.
Mannatech wants to empower you to live your very best life. In fact, we are a global leader in the field of health and nutrition, and we have been empowering people to live their best lives for over a quarter century. 
We are on a mission to help people live happier, healthier enriched lives by developing scientifically sound innovative wellness solutions and by fostering a culture where the entrepreneurial spirit thrives.
What Makes Mannatech Different?
You want products that will make an impact on your health, but there are so many products to choose from, and you don't know whom to trust. Mannatech is a trusted company with products that support optimal health.
Pioneer in Nutritional Glycobiology
We have gained notoriety for this amazing technology that is widely accepted by the scientific community, and we have harnessed the power of Aloe vera.
Our product value is solid because of our science and technology: 
More than 27+ years in business
More than 145 patents obtained throughout our 25-plus year history
More than 90 active patents in major global markets†
Doing business in 25+ countries
A Few Questions to Ask Yourself
Who do you know needs better nutrition?
Can you see yourself sharing great products you love and getting paid for it?
Bottom Line: We have products you can believe in and trust that are easy to share.
Every purchase helps nourish a child in need!
Unsurpassable 180-day satisfaction guarantee!
Al can answer any questions you may have.
Get Started Today for $49.99
Not ready to start a business but want to optimize your health? 
Shop Now