Free Shipping on every subscription over $224.99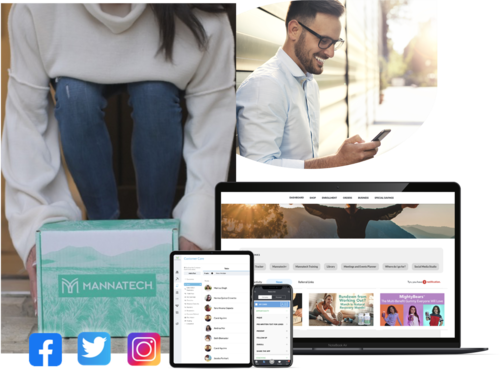 Mannatech Business Registration
Join us in sharing Mannatech's products, business and charitable foundation! Together, we are changing lives!
Product Information
Overview
What do I get when I join Mannatech as a Sales Associate?
A scalable, global online business that is adaptive to your schedule.
Your very own, ready-made eCommerce website and state-of-the-art Sales Funnel System!
Access to powerful Social Selling Tools, utilizing the latest technology to expand your social footprint.
A Step-by-step system to follow with training, coaching & support.
State of the art desktop and mobile apps. Harness the power of technology for business growth, customer acquisition & retention.
Innovative, subscription model products backed by science & patented technologies.
No inventory startup fees. Mannatech takes care of all your inventory and shipping, providing you access to more than 30 countries with door-to-door delivery and local payment systems.†
Reviews
Reviews collected from North America
† Mannatech operates in China under a cross-border e-commerce platform that is separate from its network marketing model.
Enjoy the Convenience of a Subscription
Setting your order to be delivered to your doorstep automatically is not only convenient but it means the benefits of the products you are taking will keep contributing toward your ongoing health and wellness!
PLUS
Free Shipping
on every subscription
$224.99 or more!
PLUS
Loyalty Points
you can use towards
FREE product!