Free Shipping on every subscription over $224.99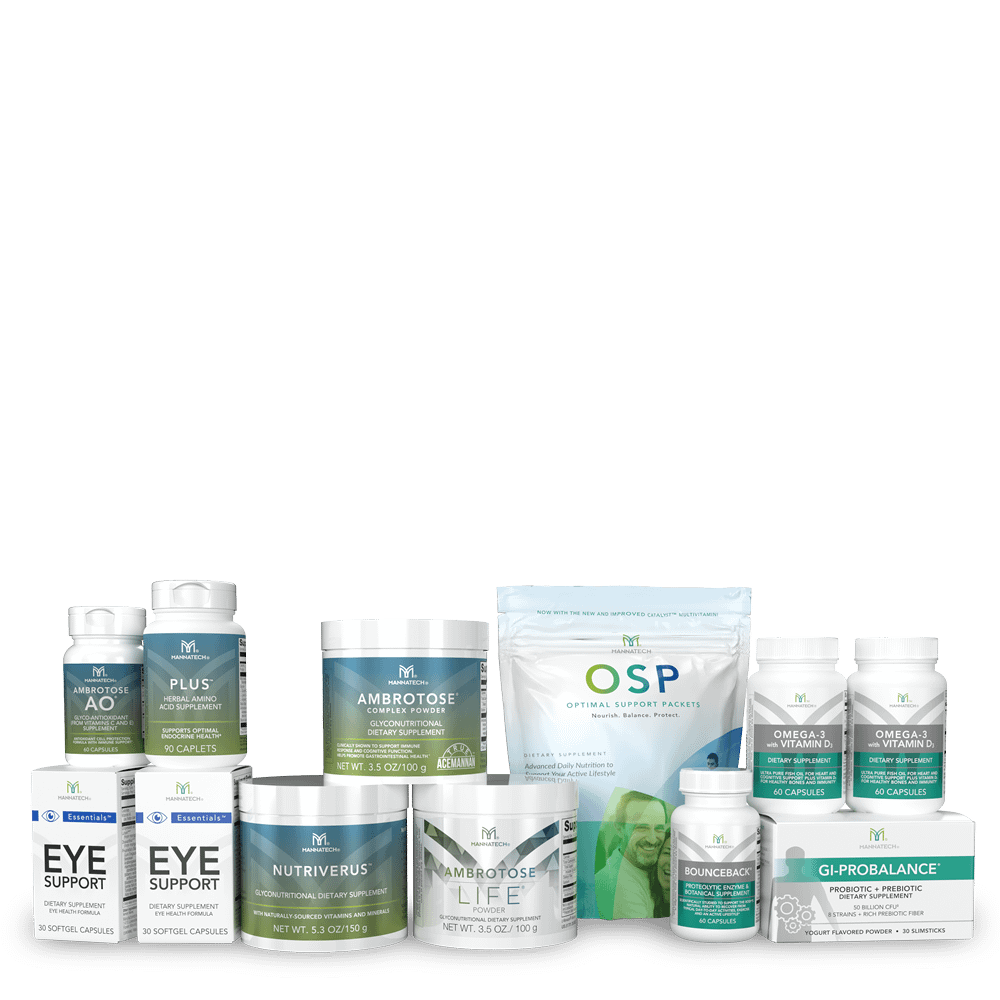 Experience all that Mannatech has to offer
Mission 5 Million®
139
servings
of PhytoBlend™ powder are provided to a child in need with the purchase of this product.
Learn More
Product Information
Overview
Experience all that Mannatech has to offer!
This bundle includes:
Your Choice of 2: Ambrotose Complex (100 g) OR Ambrotose LIFE (100 g)
1 box of 60 Optimal Support Packets
2 Omega-3 with Vitamin D3
1 GI-ProBalance
1 BounceBack
1 PLUS
1 NutriVerus
1 Ambrotose AO
2 Eye Support
Reviews
Reviews collected from North America
Ambrotose images above may not reflect your choice.