Free Shipping on every subscription over $224.99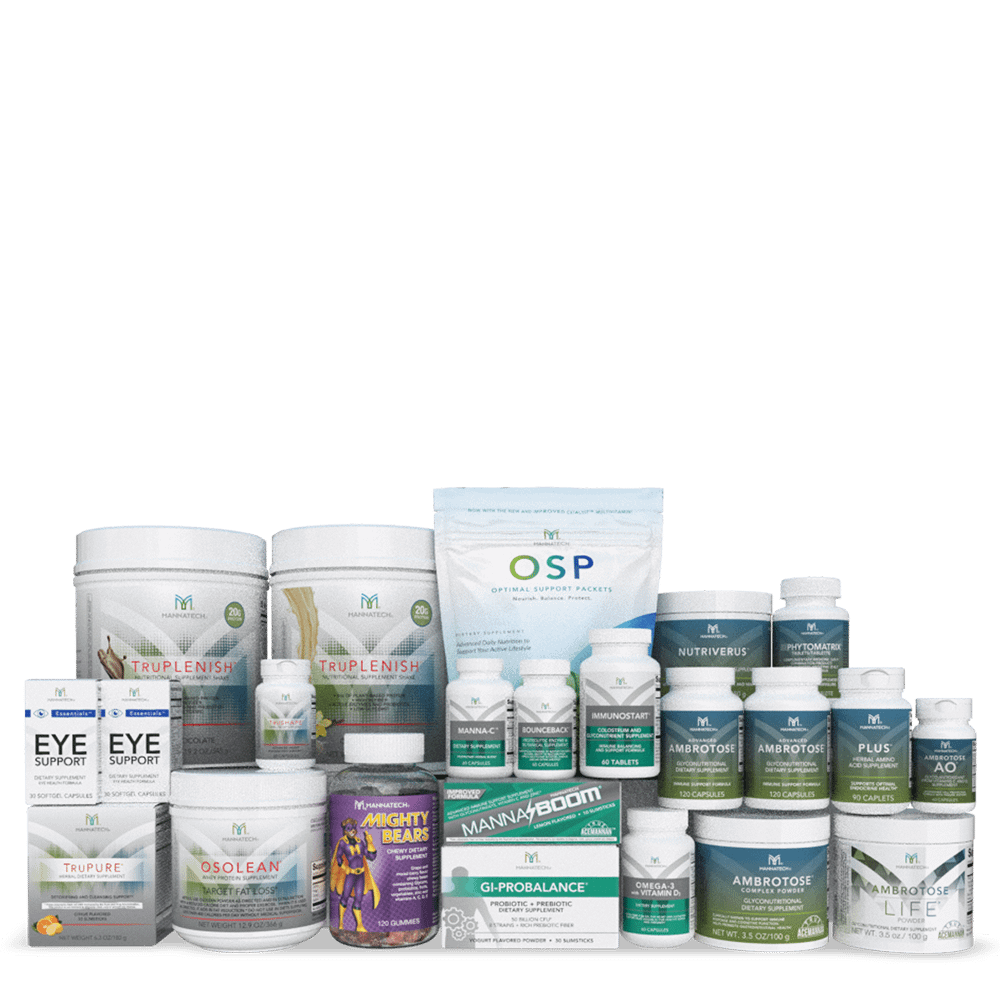 All of your wellness needs in one bundle
Mission 5 Million®
276
servings
of PhytoBlend™ powder are provided to a child in need with the purchase of this product.
Learn More
Product Information
Overview
All of your wellness needs are now conveniently available in the Super Wellness Bundle. This bundle has a variety of different products within the Mannatech product line at a great price, over 30% Savings! Stock up and save today!
This bundle includes:
1 PLUS
1 Ambrotose AO
1 Emprizone
1 FIRM with Ambrotose
1 Manna-C
1 Ambrotose Complex (100 g)
1 BounceBack
1 OsoLean
1 Uth Moisturizer
1 Uth Facial Cleanser
1 Omega-3 with Vitamin D3
1 NutriVerus
2 Adv Ambrotose w/Manapol 120ct
1 Uth Skin Rejuvenation Crème
1 MannaBOOM
1 TruPLENISH Shake (Creamy Vanilla)
1 TruSHAPE
1 TruPURE
1 ImmunoSTART
1 Manna•Bears™ (300g)
1 TruPLENISH Shake (Rich Chocolate
1 OSP w/ Catalyst
1 Ambrotose LIFE canister
2 Eye Support
1 GI-ProBalance
1 PhytoMatrix
Reviews
Reviews collected from North America
Enjoy the Convenience of a Subscription
Setting your order to be delivered to your doorstep automatically is not only convenient but it means the benefits of the products you are taking will keep contributing toward your ongoing health and wellness!
PLUS
Free Shipping
on every subscription
$224.99 or more!
PLUS
Loyalty Points
you can use towards
FREE product!