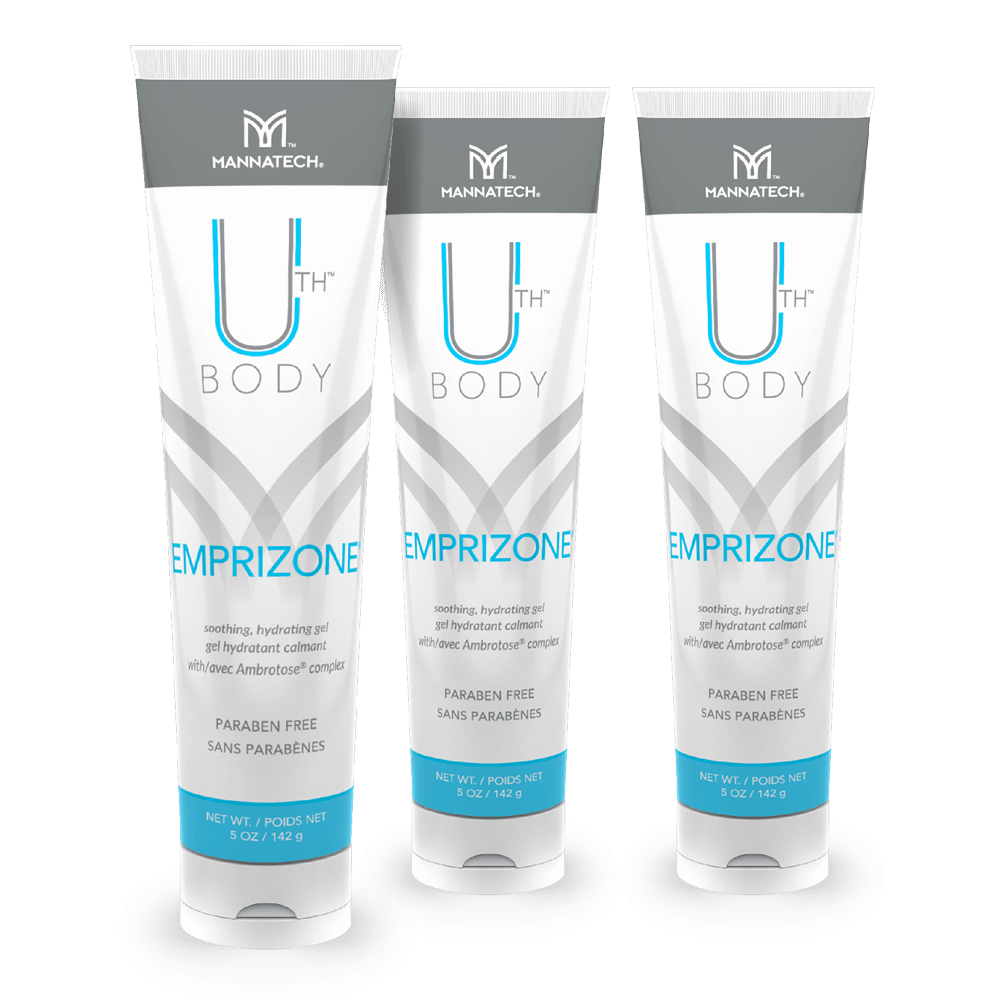 Your family's partner for hydrated skin year round
Mission 5 Million®
20
servings
of PhytoBlend™ powder are provided to a child in need with the purchase of this product.
Learn More
Product Information
Overview
We know how busy your life gets, and we want to help you take care of your family—and yourself—as easily as possible. Emprizone's aloe vera-infused hydration formula was designed with you and your family in mind. It's the perfect daily moisturizing gel for all skin types, from dry and flaky to oily, and everyone in between. And since it's fragrance-free, it won't irritate sensitive skin.
Whether you're looking for an aloe-based solution for the inevitable scrapes, burns, and other skin issues that come with summer—or you're looking for something to help soothe dry, wind-chapped skin in winter, Emprizone has you and your family's back ALL YEAR ROUND!
This bundle includes:
Resources
Product Information Sheet
Reviews
Reviews collected from North America
Enjoy the Convenience of a Subscription
Setting your order to be delivered to your doorstep automatically is not only convenient but it means the benefits of the products you are taking will keep contributing toward your ongoing health and wellness!
PLUS
Free Shipping
on every subscription
$224.99 or more!
PLUS
Loyalty Points
you can use towards
FREE product!