Free Shipping on every subscription over $224.99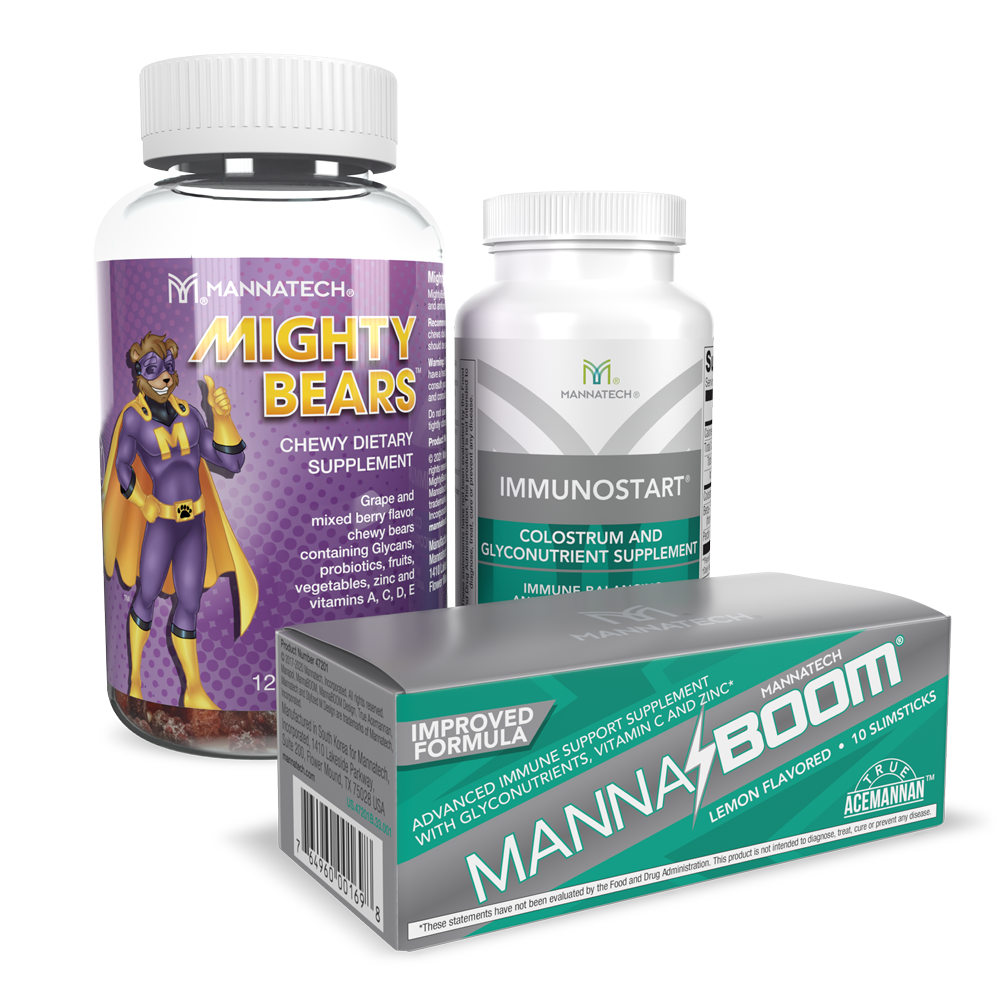 Delicious immune support to the rescue!*
Mission 5 Million®
31
servings
of PhytoBlend™ powder are provided to a child in need with the purchase of this product.
Learn More
Product Information
Overview
Keep the ones you love strong and mighty with the MightyKids Immune Bundle!*
Support immune health, in both children and adults, with these 3 products that are mighty and tasty!* MightyBears are yummy gummies that support a healthy immune system, gut health, brain health, eye health, bone health, and growth and development.* While MannaBOOM provides strong antioxidant support and free radical defense from acerola cherry and wild bush plum all in one tasty quick melt slimstick!* Lastly, ImmunoSTART chewable tablets taste great and are engineered with a targeted array of nutrients, including bovine colostrum and modified citrus pectin, that work to stimulate and support the body's natural immune response.*
This bundle includes:
1 MightyBears
1 MannaBOOM
1 ImmunoSTART
Plus a limited edition MightyBears activity book and vinyl decal with each purchase, available while supplies last.
Reviews
Reviews collected from North America
Enjoy the Convenience of a Subscription
Setting your order to be delivered to your doorstep automatically is not only convenient but it means the benefits of the products you are taking will keep contributing toward your ongoing health and wellness!
PLUS
Free Shipping
on every subscription
$224.99 or more!
PLUS
Loyalty Points
you can use towards
FREE product!