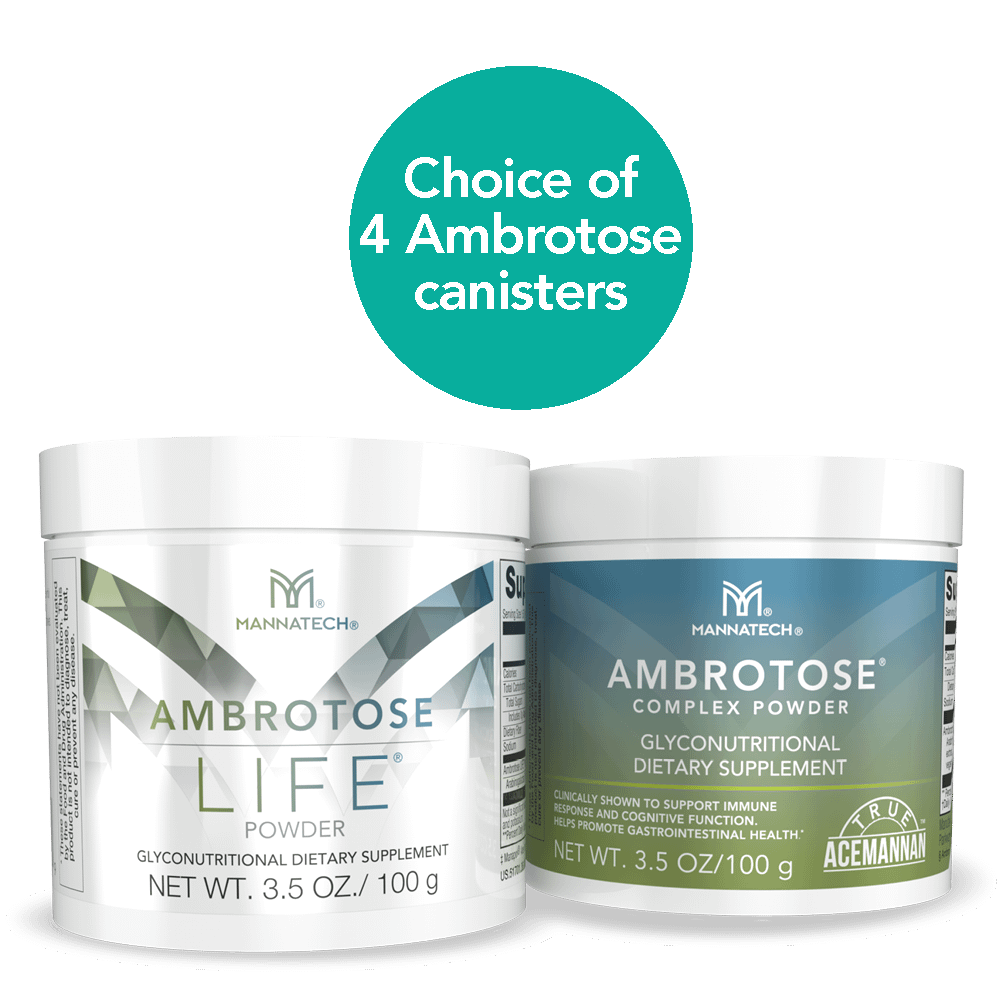 Ambrotose Powder Family Bundle
Choose 4 Ambrotose Powders and Save 15%!
Mission 5 Million®
127
servings
of PhytoBlend™ powder are provided to a child in need with the purchase of this product.
Learn More
Product Information
Overview
This Ambrotose Family Bundle includes your choice of either 4 Ambrotose LIFE (100g) or Ambrotose Complex (100g)
Reviews
Reviews collected from North America
Enjoy the Convenience of a Subscription
Setting your order to be delivered to your doorstep automatically is not only convenient but it means the benefits of the products you are taking will keep contributing toward your ongoing health and wellness!
PLUS
Free Shipping
on every subscription
$224.99 or more!
PLUS
Loyalty Points
you can use towards
FREE product!