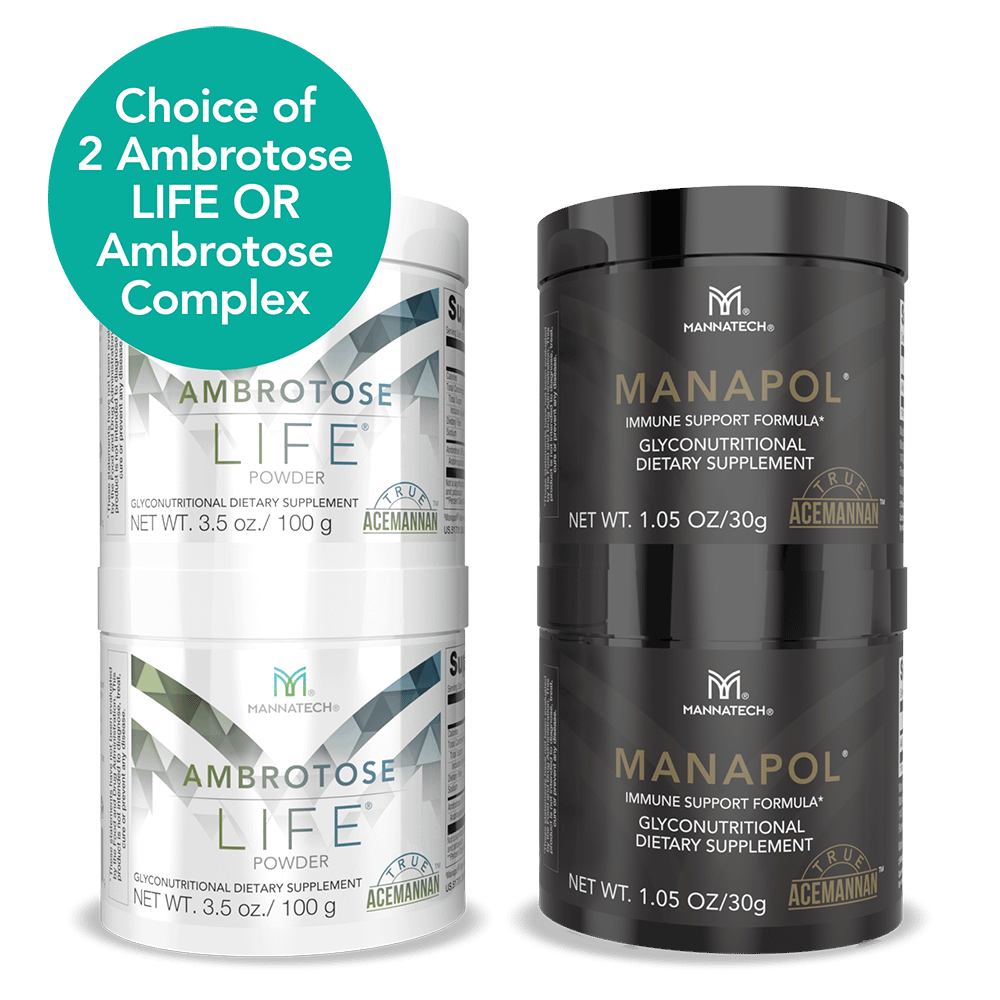 2x Ambrotose® & 2x Manapol®
Save 15 % ! Extra support for your overall health!
Mission 5 Million®
168
servings
of PhytoBlend™ powder are provided to a child in need with the purchase of this product.
Learn More
Product Information
Overview
More savings! Twice the supply! This bundle features 2 Ambrotose Powders and 2 Manapol! Ambrotose Powders and Manapol. Together, Ambrotose Powders and Manapol support healthy cellular communication for overall better health.* They provide support for digestive and immune health + a balanced microbiome.*
This bundle includes:
Your choice of 1 Ambrotose LIFE or Ambrotose Complex Powders
2 Manapol
Reviews
Reviews collected from North America
Please note that Ambrotose Complex is currently on backorder. If your order includes Ambrotose Complex along with other products, all other products will continue to ship on time. As soon as Ambrotose Complex is back in stock, it will be shipped separately, at no additional cost.