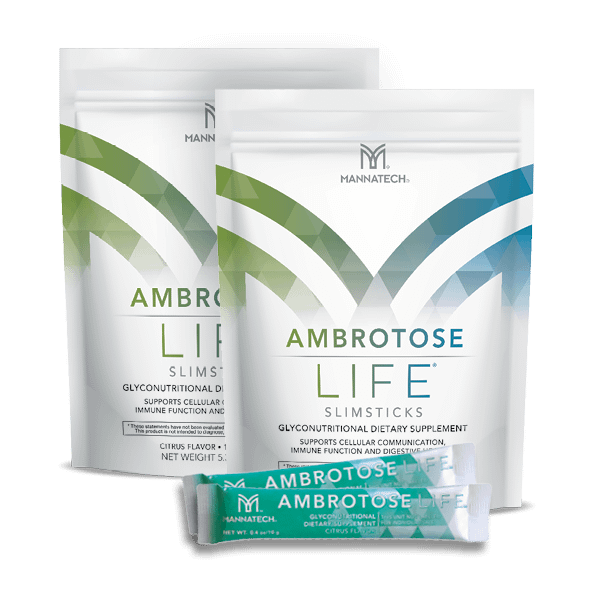 Ambrotose LIFE® slimsticks
The most powerful Ambrotose ever
Mission 5 Million®
41
servings
of PhytoBlend™ powder are provided to a child in need with the purchase of this product.
Learn More
Product Information
Overview
Twice the convenience! Twice the support for your wellness!
Over the past 20 years, Mannatech has invested millions of dollars into research and validation in developing Ambrotose products. Numerous studies have been published in peer-reviewed journals about Ambrotose powders††, indicating that Ambrotose LIFE can:
Support cellular communication
Improve cognitive function, concentration and memory
Improve mood and decrease irritability
Support digestive function
Support immune function
Promote gastrointestinal health
Videos
Product Focus: Ambrotose Life
Resources
Product Information Sheet
Reviews
Reviews collected from North America
Enjoy the Convenience of a Subscription
Setting your order to be delivered to your doorstep automatically is not only convenient but it means the benefits of the products you are taking will keep contributing toward your ongoing health and wellness!
PLUS
Free Shipping
on every subscription
$224.99 or more!
PLUS
Loyalty Points
you can use towards
FREE product!