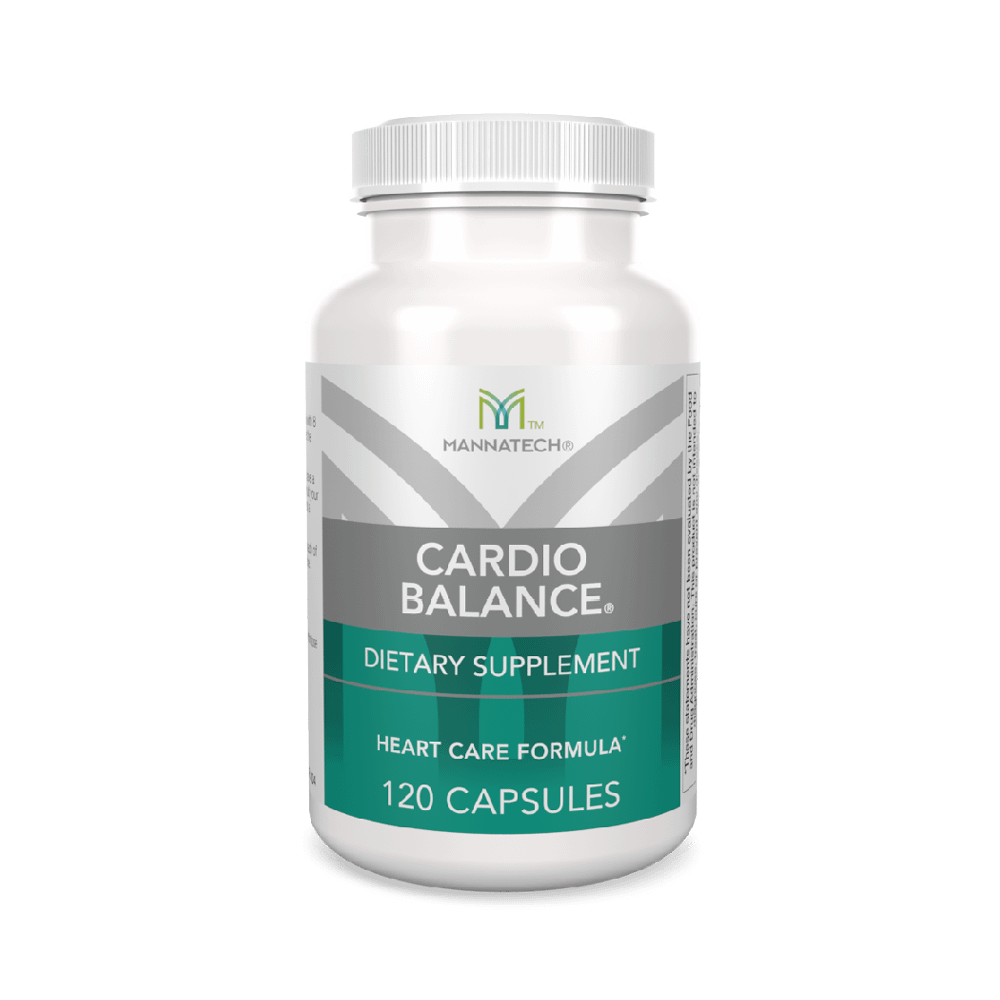 Daily nutrition for your heart
Mission 5 Million®
12
servings
of PhytoBlend™ powder are provided to a child in need with the purchase of this product.
Learn More
Product Information
Overview
Many of us don't get enough nutrients to keep our heart healthy.CardioBALANCE capsules help maintain blood vessel and cardiovascular health with the proper amount of B 6 and B 12 vitamins for long-term wellness.*
Take care of your ticker with capsules that:
Provide nourishment for cardiovascular health through vitamins, magnesium and other heart-healthy ingredients.*
Help maintain homocysteine levels that are already within normal range.*
Include folic acid and L-arginine, which is thought to increase nitric oxide production—essential in maintaining blood vessel health— as well as CoQ10, which is often depleted by cholesterol-lowering drugs.*
Supply 100% or more of the Daily Value of important nutrients, including vitamin C, vitamin E, vitamin B 6 , vitamin B 12 and folic acid.
Resources
Product Information Sheet
FAQs
What is homocysteine, and why is it important?
Homocysteine is an amino acid in the blood that is thought to be a marker of cardiovascular health.. Maintaining a normal range of homocysteine may help maintain an already healthy heart. Mannatech's CardioBALANCE dietary supplement helps maintain homocysteine levels that are already in the normal range*.
The reasons listed for using CardioBALANCE capsules mention the use of this product only by people within the normal ranges for indicators of cardiovascular health. Does this mean this product is not recommended for those already diagnosed with cardiovascular-related problems?
The language used in the labeling materials for CardioBALANCE capsules was carefully selected.
Mannatech, Incorporated does not recommend the use of CardioBALANCE capsules for anything other than support of an already healthy heart or for indicators of cardiovascular health that are already within the normal range. Anyone with health challenges or concerns should always consult a physician before using a new product.
Reviews
Reviews collected from North America
Enjoy the Convenience of a Subscription
Setting your order to be delivered to your doorstep automatically is not only convenient but it means the benefits of the products you are taking will keep contributing toward your ongoing health and wellness!
PLUS
Free Shipping
on every subscription
$224.99 or more!
PLUS
Loyalty Points
you can use towards
FREE product!