Free Shipping on every subscription over $199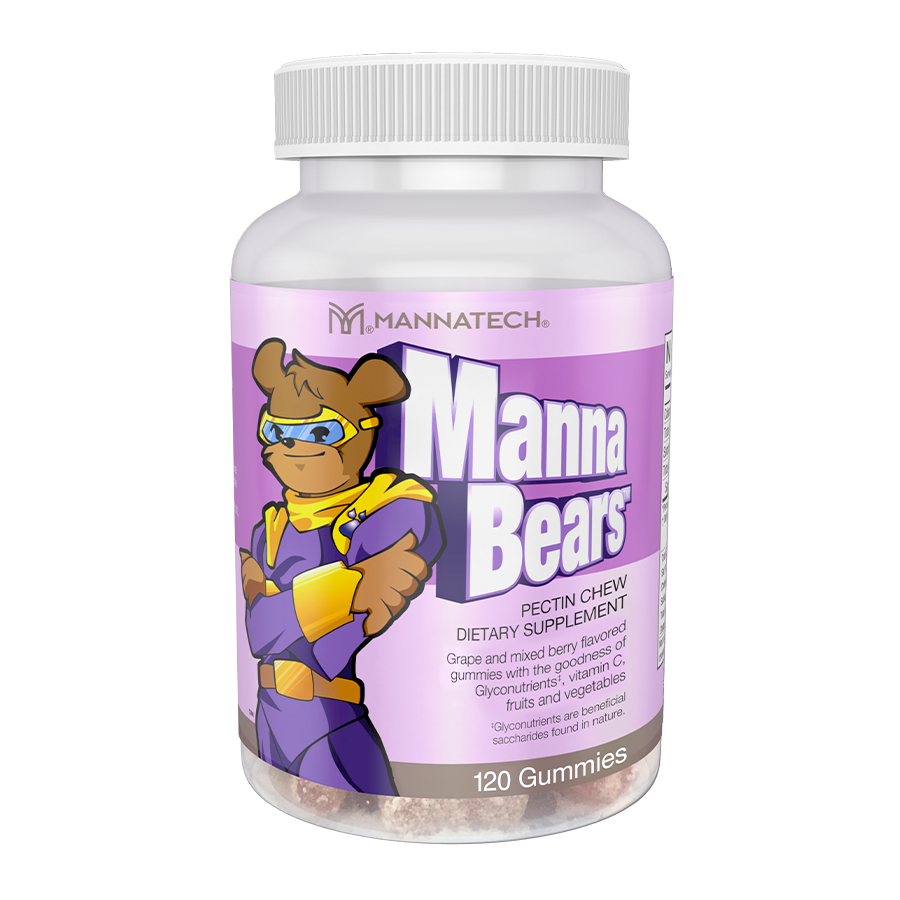 Next level Glyconutrients for the kid in all of us
Mission 5 Million®
7
servings
of PhytoBlend™ powder are provided to a child in need with the purchase of this product.
Learn More
Product Information
Overview
MannaBears are colorful, chewy, pectin bear-shaped gummies designed to not only be delicious, but also to support cellular communication through Glyconutrients† and to provide antioxidant support from vitamin C.* MannaBears come in a combination of grape and mixed berry flavors and are naturally sweetened. They are a perfect alternative to today's refined sugars and other "junk" foods and will have kids – and adults – coming back for more!
Benefits:
A natural source of Glyconutrients which support cellular-communication.*
Provide antioxidant support from vitamin C. Vitamin C contributes to the immune system by supporting various cellular functions.*
Full of natural ingredients including: amla, raspberry, broccoli, carrot, kale, tomato, and spinach.
Naturally Colored and Flavored.
No Artificial Sweeteners.
Incredibly delicious!
Resources
Product Information Sheet
Available for One Time and Auto Orders.
Not for Resale in Canada