Free Shipping on every subscription over $224.99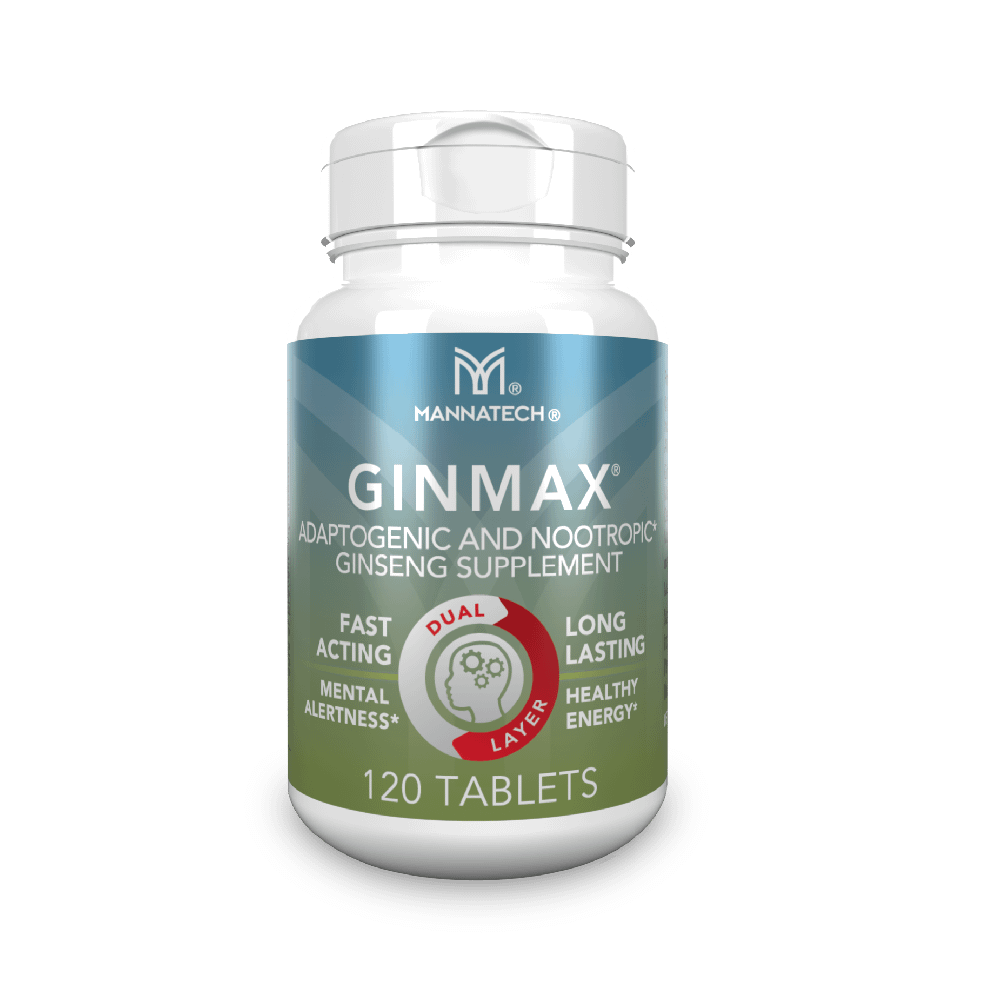 GinMAX® Adaptogenic & Wellness Ginseng Supplement
The Most Advanced Ginseng in the World
Mission 5 Million®
12
servings
of PhytoBlend™ powder are provided to a child in need with the purchase of this product.
Learn More
Product Information
Overview
GinMAX Helps You Get the Job Done
The smooth, adaptogenic benefits of GinMAX supports a natural, healthy energy plus mental focus and general well-being benefits.* It's sourced from two types of ginseng along with b12, which benefits people that give it their all, all the time.
The Most Advanced Ginseng in the World
The GinMAX dual layer, easy to swallow tablet features the most advanced fermented ginseng available. Layer one is a fast-acting, specialized, form of white Korean Panax ginseng so you feel results quickly.* The second layer contains a premium fermented red Korean Panax ginseng that metabolizes slowly, to create a long-lasting effect.* Together they provide a balanced energy that is unsurpassed.
This superfood is a natural energy source that can help your body create cellular energy naturally supporting nootropic activity and healthy energy levels.*
Vitamin B12 Makes It Even Better
Vitamin B12 is one of metabolism's best friends (this is the process that converts food into fuel). It also has positive effects on mood, memory, focus and even helps support immunity.*
The Ginseng supplement that keeps the "zing" going!
Energy and Well-being Benefits:
Supports healthy brain and cognitive function.*
Promotes mental alertness and focus.*
Supports physical and mental energy.*
Supports healthy memory function.*
Supports healthy aging.*
May support healthy immune system function.*
Resources
Product Information Sheet
Reviews
Reviews collected from North America
Available for one-time orders only. Not available for loyalty point redemption. All sales final.