Free Shipping on every subscription over $224.99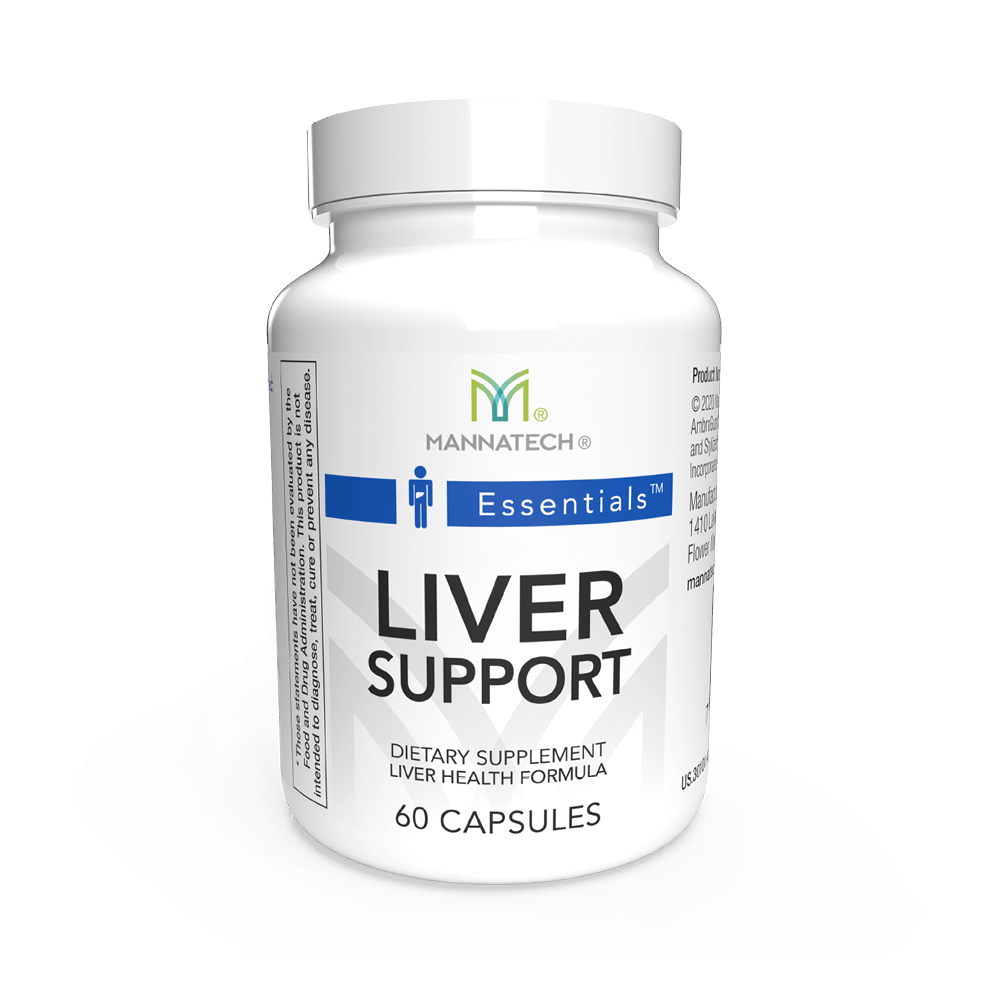 Detox support for healthy liver function
Mission 5 Million®
9
servings
of PhytoBlend™ powder are provided to a child in need with the purchase of this product.
Learn More
Product Information
Overview
The liver is a genius at synchronization, skillfully coordinating 500 essential functions for the body. Like a biological 'mastermind', it controls the filtering and purifying of the blood flowing through it, while producing hormones and simultaneously stores extra nutrients like fat-soluble vitamins. It also removes excess proteins, damaged red blood cells and toxins.*
Mannatech Essentials Liver Support capsules are formulated with a proprietary blend of herbs and nutrients to detoxify and support healthy liver function and digestive health.*
Benefits:
Supports the liver's ability to detoxify.*
Supports the metabolism of food to energy.*
Supports healthy nutrients levels.*
Promotes healthy liver function.*
Supports the liver's many functions.*
Supports digestive health.*
Supports cellular energy production.*
Provides choline which may help support healthy methylation.*
Resources
Product Information Sheet
Reviews
Reviews collected from North America
Enjoy the Convenience of a Subscription
Setting your order to be delivered to your doorstep automatically is not only convenient but it means the benefits of the products you are taking will keep contributing toward your ongoing health and wellness!
PLUS
Free Shipping
on every subscription
$224.99 or more!
PLUS
Loyalty Points
you can use towards
FREE product!