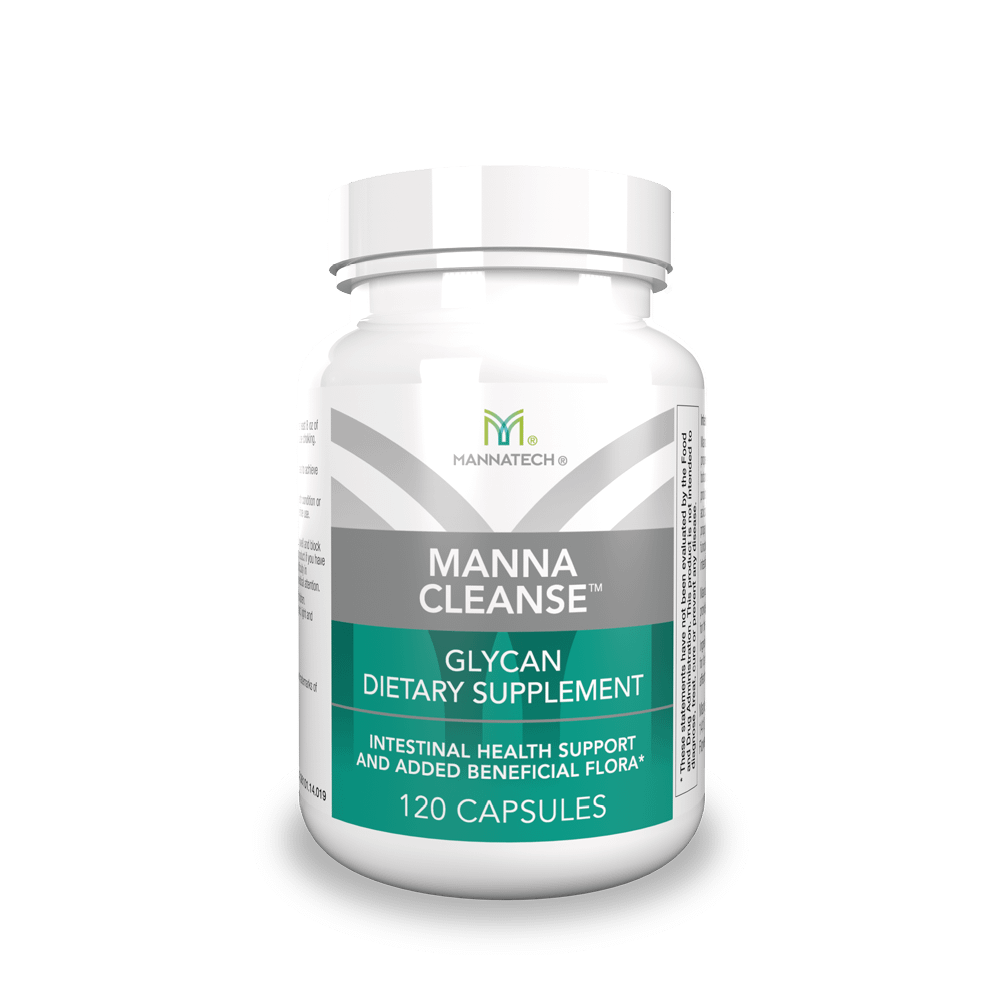 Supports colon health with enzymes and probiotics
Mission 5 Million®
9
servings
of PhytoBlend™ powder are provided to a child in need with the purchase of this product.
Learn More
Product Information
Overview
GET RID OF THAT SLUGGISH FEELING
A sluggish feeling can mean your digestive tract isn't working its best. So help ensure the natural health of your gut with MannaCLEANSE capsules that help support a healthy environment in the intestinal tract so you can feel amazing.*
Our MannaCLEANSE capsules are designed to help the body's lower digestive tract by:
Supporting the natural ecology of the intestines.*
Supporting the body's abilities to fully break down food particles.*
Combining natural fibers, herbs, fatty acids and probiotics to help provide a healthy environment for the intestinal tract.*
Supplying oat bran, psyllium and plant cellulose.*
Supplying herbs like ginger root, rosemary and peppermint.*
Furnishing the intestinal tract with classic Ambrotose complex, fatty acids, digestive enzymes and beneficial microflora.*
Resources
Product Information Sheet
FAQs
I'm allergic to aloe vera. Can I use products that contain Ambrotose complex?
MannaCLEANSE does contain aloe vera gel. Individuals with allergies or sensitivities to any ingredients in our products should always consult their personal physician before use.
What are beneficial micro flora?
Beneficial micro flora are healthy bacteria in the digestive system (primarily the colon) that are an important component of overall health.*
What are probiotics, and why are they important?
Probiotics are dietary living microorganisms that contribute to the health and balance of the intestinal tract. Food sterilization and preservatives may decrease the levels of these beneficial bacteria in your foods. Probiotics may help keep your digestive system running smoothly by helping breaking down food and processing waste.*
Why is proper colon ecology of the intestines important?
Proper colon ecology is necessary for gastrointestinal and overall health. Our MannaCLEANSE capsules combine natural fibers, oils, herbs and probiotics to help support a healthy environment for the intestinal tract.*
Reviews
Reviews collected from North America
*These statements have not been evaluated by the Food and Drug Administration. These products are not intended to diagnose, treat, cure or prevent any disease.