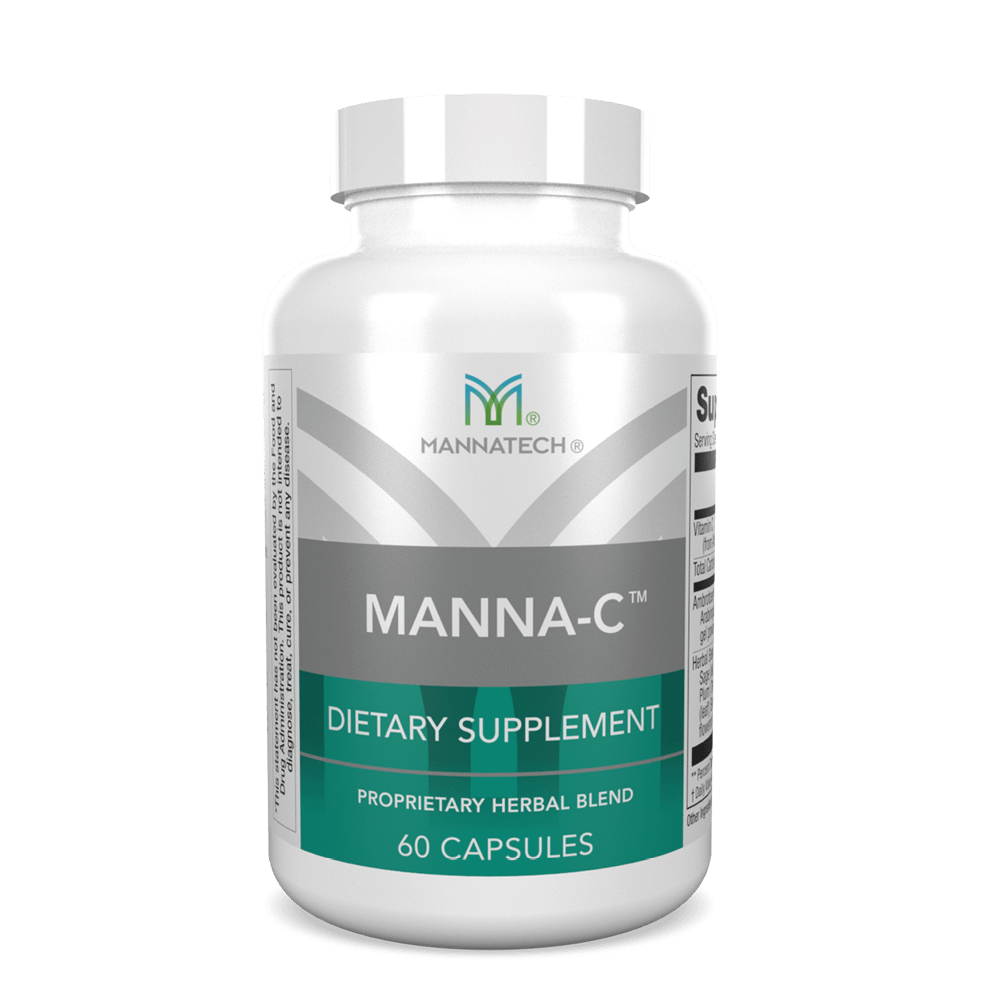 Seasonal herbal nasal and sinus support
Mission 5 Million®
9
servings
of PhytoBlend™ powder are provided to a child in need with the purchase of this product.
Learn More
Product Information
Overview
Stress can weaken your immune system. Manna-C is an herbal nasal and sinus support formula developed to aid your body's immune response with natural sources of vitamin C, so your health can be one less thing to worry about.*
Benefits:
Herbal nasal and sinus support
Ambrotose complex, along with wild bush plum and acerola fruit extract, both natural sources of vitamin C.
Supports maintenance of good health.*
Naturally sourced ingredients
Resources
Product Information Sheet
FAQs
I'm allergic to aloe vera. Can I use products that contain Ambrotose complex?
Manna-C contains aloe vera gel. Individuals with allergies or sensitivities to any ingredients in our products should always consult their personal physician before use.
What are the sources of vitamin C in Manna-C capsules?
Our Manna-C caplets contain natural forms of vitamin C from acerola and wild bush plum—two fruits that are among nature's richest sources of this vitamin.
Reviews
Reviews collected from North America
Enjoy the Convenience of a Subscription
Setting your order to be delivered to your doorstep automatically is not only convenient but it means the benefits of the products you are taking will keep contributing toward your ongoing health and wellness!
PLUS
Free Shipping
on every subscription
$224.99 or more!
PLUS
Loyalty Points
you can use towards
FREE product!