Free Shipping on every subscription over $199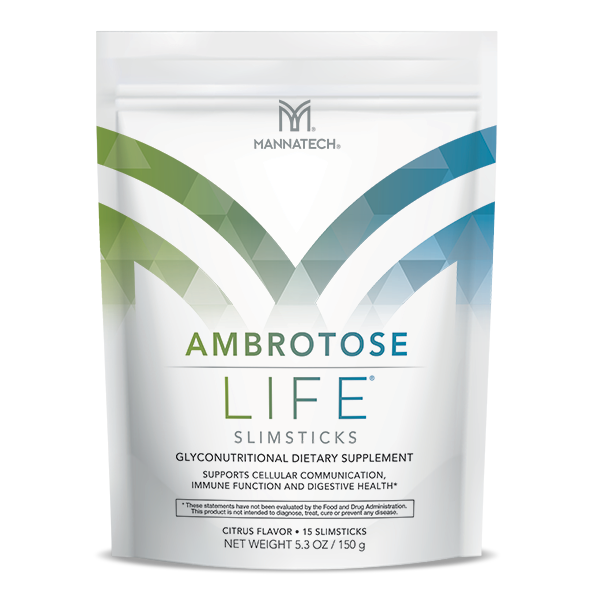 Ambrotose LIFE® slimsticks
The most powerful Ambrotose ever in convenient citrus-flavored slimsticks
Product Information
Overview
The most powerful supplement you can take for your health is available in convenient, citrus-flavored slimsticks!
Over the past 20 years, Mannatech has invested millions of dollars into research and validation in developing Ambrotose products. Numerous studies have been published in peer-reviewed journals about Ambrotose powders††, indicating that Ambrotose LIFE™ can:
Support cellular communication
Improve cognitive function, concentration and memory
Improve mood and decrease irritability
Support digestive function
Support immune function
Promote gastrointestinal health
Videos
Product Focus: Ambrotose Life
Resources
Product Information Sheet
††These studies were conducted on the core technology found in the Ambrotose LIFE formulation. Studies were funded by Mannatech.