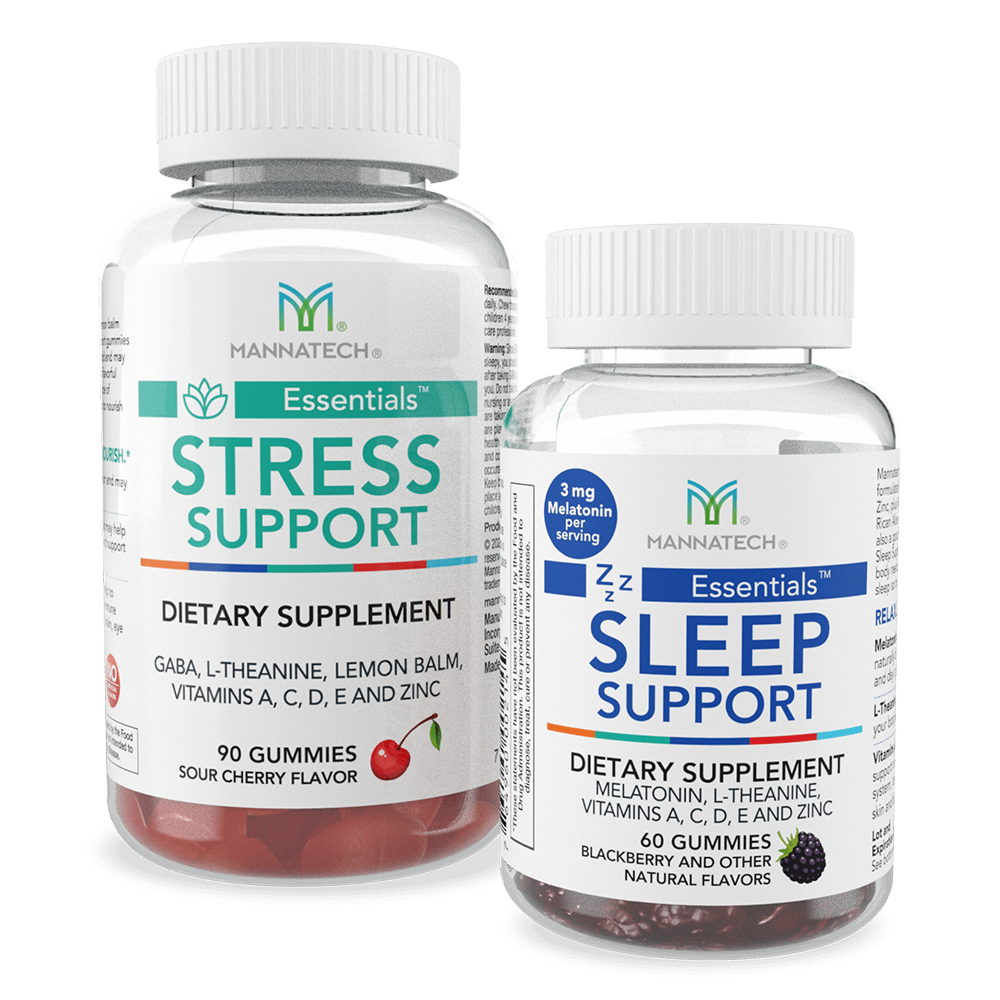 Mannatech Stress and Sleep Support gummies
Mission 5 Million®
15
servings
of PhytoBlend™ powder are provided to a child in need with the purchase of this product.
Learn More
Product Information
Overview
Stress less, Sleep your best.*
Stress happens to us all, and it doesn't take much to show up. It can impact our mood, energy level, and our quality of sleep? Poor sleep can have a serious impact on our stress levels. From feeling tired and unmotivated to having difficulty concentrating, it all adds up so quickly. However, it doesn't have to.
Introducing Mannatech Stress and Sleep Support gummies, a safe, effective, and fast-acting† Stress and Sleep self-care duo.
Stress and Sleep Support gummies can help achieve calm and great sleep when you need it most and are perfect for stressful days and restless nights.*
The sour cherry Stress gummies include nutrients such as GABA, L-Theanine, and Lemon Balm to help soothe tension and improve your mood.*
The blackberry Sleep gummies contain Melatonin and L-Theanine so that you can rest easy.*
They're also packed with vitamins A, C, D, and E and Zinc, which are important for supporting cardiovascular, immune system, eye, brain, skin and bone health.*
Stressing less and getting a restorative night's sleep can unlock a whole new you and help lead to better concentration, an overall improved mood, and increased energy levels – making each day much easier to tackle.
Better days lead to better nights, giving our bodies a chance to recharge for whatever challenges come next! Reclaim your Zen and a blissful night's sleep with Mannatech Stress and Sleep Support gummies today!
Reviews
Reviews collected from North America
†Results can vary from person to person.