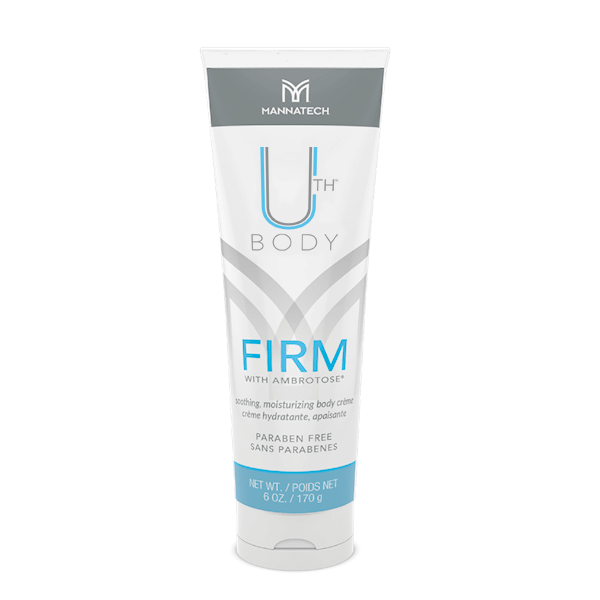 Soothe and moisturize your whole body
Mission 5 Million®
7
servings
of PhytoBlend™ powder are provided to a child in need with the purchase of this product.
Learn More
Product Information
Overview
SOOTHE YOUR WHOLE BODY WITH RICH MOISTURIZING CREAM
Created with herbal principles, our FIRM with Ambrotose body crème leaves your skin feeling refreshed, hydrated and soft.
Benefits:
Hydrates and soothes.
Suitable for all skin types.
Will not clog pores (non-comedogenic).
Mild formula.
Paraben-free.
Tested by a dermatologist and for allergies.
Directions: Apply generously to legs, arms, stomach and hips daily or as needed. For external use only. Do not use in eye area.
Resources
Product Information Sheet
Reviews
Reviews collected from North America
Enjoy the Convenience of a Subscription
Setting your order to be delivered to your doorstep automatically is not only convenient but it means the benefits of the products you are taking will keep contributing toward your ongoing health and wellness!
PLUS
Free Shipping
on every subscription
$224.99 or more!
PLUS
Loyalty Points
you can use towards
FREE product!