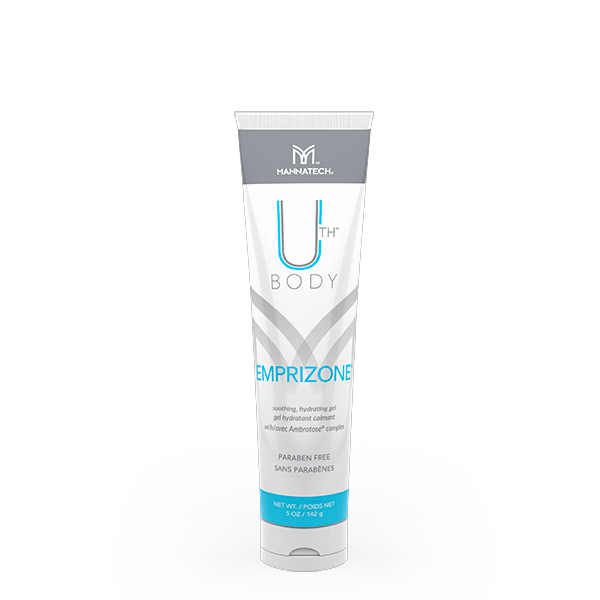 Soothe minor skin irritations
Mission 5 Million®
7
servings
of PhytoBlend™ powder are provided to a child in need with the purchase of this product.
Learn More
Product Information
Overview
THE PERFECT ACCESSORY TO ANY OUTFIT—BEAUTIFUL SKIN
Mannatech's Emprizone gel contains gentle botanical ingredients to soothe minor cuts, scrapes and irritations. This unique formula will leave your skin feeling hydrated and refreshed.
Benefits:
Significantly reduces redness due to irritation.†
Improves resiliency.†
Hydrates skin.
Evens skin tone.†
Improves elasticity and firmness.†
Soothes
Balanced pH-levels.
Paraben-free.
Allergy tested.
Dermatologist tested.
Fragrance-free.
Free of mineral oil.
Directions: Apply at least once daily to face, hands or other desired areas. For external use only. Do not put in eyes or on open wounds.
Resources
Product Information Sheet
Reviews
Reviews collected from North America
†In a small clinical trial funded by Mannatech; after 4 weeks of use.