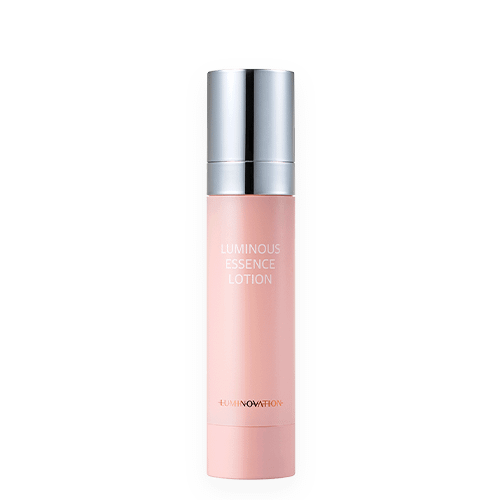 Luminovation Luminous Essence Lotion
An anti-wrinkle moisturizing lotion for soft and radiant skin.
Mission 5 Million®
12
servings
of PhytoBlend™ powder are provided to a child in need with the purchase of this product.
Learn More
Product Information
Overview
Immerse your skin in deep hydration
Step into the world of K-beauty with Luminovation's Luminous Essence Lotion. This all-in-one marvel infuses your skin with deep hydration and enriches it with nutrients, transforming your skin into an enchantingly lustrous one.
Trust in the power of our six jewel complex ingredients to make your skin healthier and brighter. Experience the finest of K-beauty with Luminovation and let your skin radiate confidence. The result is an enchanting glow that radiates from within.
The key ingredients in our Luminous Essence Lotion are our six jewel complex and radiant hydrating oils. They provide a highly refractive index, leaving skin luminous.
Directions: After cleansing and applying toner, massage gently and evenly on skin.
Dive into the Luminovation experience and discover the secret to radiant skin.
Features:
Part of the comprehensive Luminovation K-beauty skincare line
All-in-one essence lotion for comprehensive care
Dense moisturizing ingredients for deep hydration
Six jewel complex ingredients comprised of diamond, pearl, amethyst, ruby, white sapphire, and topaz for healthier, brighter skin
Benefits:
Provides deep, lasting hydration
Enriches skin with bountiful nutrients
Transforms skin texture for a lustrous glow
Enhances skin health and brightness with six jewel complex ingredients
Optimizes results when used as part of the complete Luminovation skincare line
Reviews
Reviews collected from North America
Enjoy the Convenience of a Subscription
Setting your order to be delivered to your doorstep automatically is not only convenient but it means the benefits of the products you are taking will keep contributing toward your ongoing health and wellness!
PLUS
Free Shipping
on every subscription
$224.99 or more!
PLUS
Loyalty Points
you can use towards
FREE product!