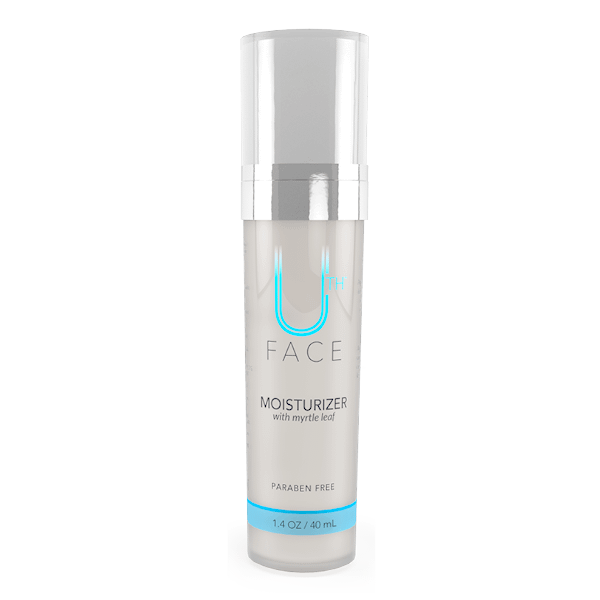 Moisturize and subtract the years
Mission 5 Million®
12
servings
of PhytoBlend™ powder are provided to a child in need with the purchase of this product.
Learn More
Product Information
Overview
ADD IN MOISTURE, SUBTRACT THE YEARS
For the ultimate in hydration, nourish and smooth your skin with our Uth Moisturizer. Formulated with lavender extract and sunflower seed oil for long-lasting moisturization, it also contains rich myrtle leaf extract, a botanical known to help reduce the appearance of fine lines and wrinkles. Give your skin the love it deserves every day.
Benefits:
Reduces the appearance of fine lines and wrinkles.*
Provides all day hydration, improves skin texture and tone.*
Hypoallergenic and does not clog pores.
Directions: After the Uth Skin Rejuvenation Crème is absorbed, apply Uth Moisturizer to the delicate area around the eye and to the face, neck and décolleté.
Resources
Product Information Sheet
Reviews
Reviews collected from North America
†Based on a 12-week study by Stephens & associates, Carrollton, Texas ; funded by Mannatech, Incorporated
*Results and timing vary. It is recommended to use product for eight weeks for optimal results.
Glyconutrients are beneficial saccharides found in nature.