Free Shipping on every subscription over $224.99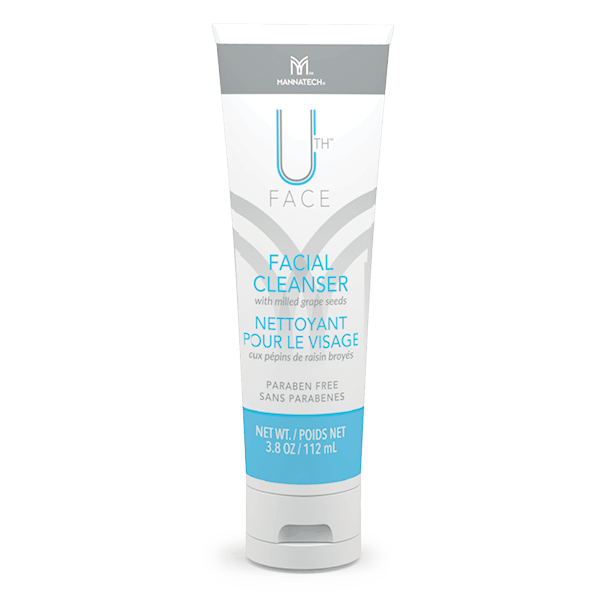 Exfoliate & wash away makeup & impurities
Mission 5 Million®
8
servings
of PhytoBlend™ powder are provided to a child in need with the purchase of this product.
Learn More
Product Information
Overview
GENTLE CLEANSER, NATURAL EXFOLIATOR
Feel the beauty of smoother, more youthful-looking skin with our gentle foaming Facial Cleanser. Formulated with finely milled grape seeds, it cleanses to help your skin feel smooth and polished, so you reveal your best self every single day.
Benefits:
Improves skin's texture and makes skin more smooth.
Deep cleans pores and effectively removes dirt, oil and make-up.
Cleanses and exfoliates skin, leaving it feeling clean and polished.
Reduces dead skin cells on the skin's surface.
Hypoallergenic and does not clog pores.
Directions: Use morning and night. Apply cleanser into the palm of one hand. Add water and massage hands together to create light foam. Gently massage foam onto face, neck and décolleté in upward circular motions. Rinse well with lukewarm water.
Resources
Product Information Sheet
Reviews
Reviews collected from North America
Enjoy the Convenience of a Subscription
Setting your order to be delivered to your doorstep automatically is not only convenient but it means the benefits of the products you are taking will keep contributing toward your ongoing health and wellness!
PLUS
Free Shipping
on every subscription
$224.99 or more!
PLUS
Loyalty Points
you can use towards
FREE product!