Free Shipping on every subscription over $199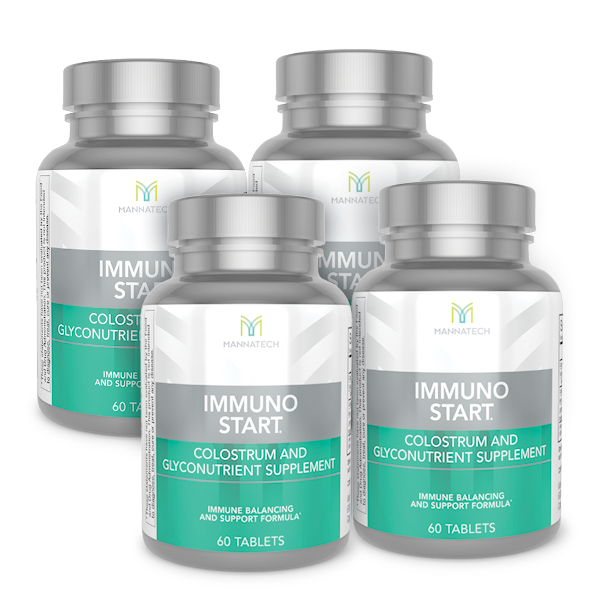 ImmunoSTART® - Do Good, Feel Good Special
Help Support Those Who Protect Our Loved Ones
Product Information
Overview
Do Good, Feel Good! Healthcare workers give so much for those they serve. They put their life on the line, sacrificing for other's health and safety every day without any thought of the danger to themselves. To show our gratitude and support for our Healthcare worker heroes, Mannatech is offering you the opportunity to give back! With every purchase of the ImmunoSTART Family 4-Pack for just $109.99 (30% off), Mannatech will donate 2 FREE bottles to Healthcare Workers! Now is your chance to help these heroes defend their immunity as they fight to keep us healthy and safe!*
A healthy functioning immune system is essential throughout every season. ImmunoSTART is a year around supplement to support healthy immune function.*
Benefits include:
Provides peptides, amino acids and glycoproteins designed to naturally support immune responses.*
Boasts a targeted array of nutrients that build and nurture immune health.*
May increase plasma levels of the most abundant immune cells in the body.*
Supplies natural antibodies.*
Supports immune modulation.*
The only nutritional supplement with a proprietary chewable formula containing colostrum, β-glucan and modified citrus pectin.
This bundle includes:
All donations will be going to Helping Seniors in Minnesota
Product Expiriation Date: 6/30/2021
Not for Resale in Canada.
Available for One Time Orders only.
Loyalty Points will not be issued for this promotion. This special promotion is not subject to Mannatech's Satisfaction Guarantee. All sales final. No returns or exchanges.