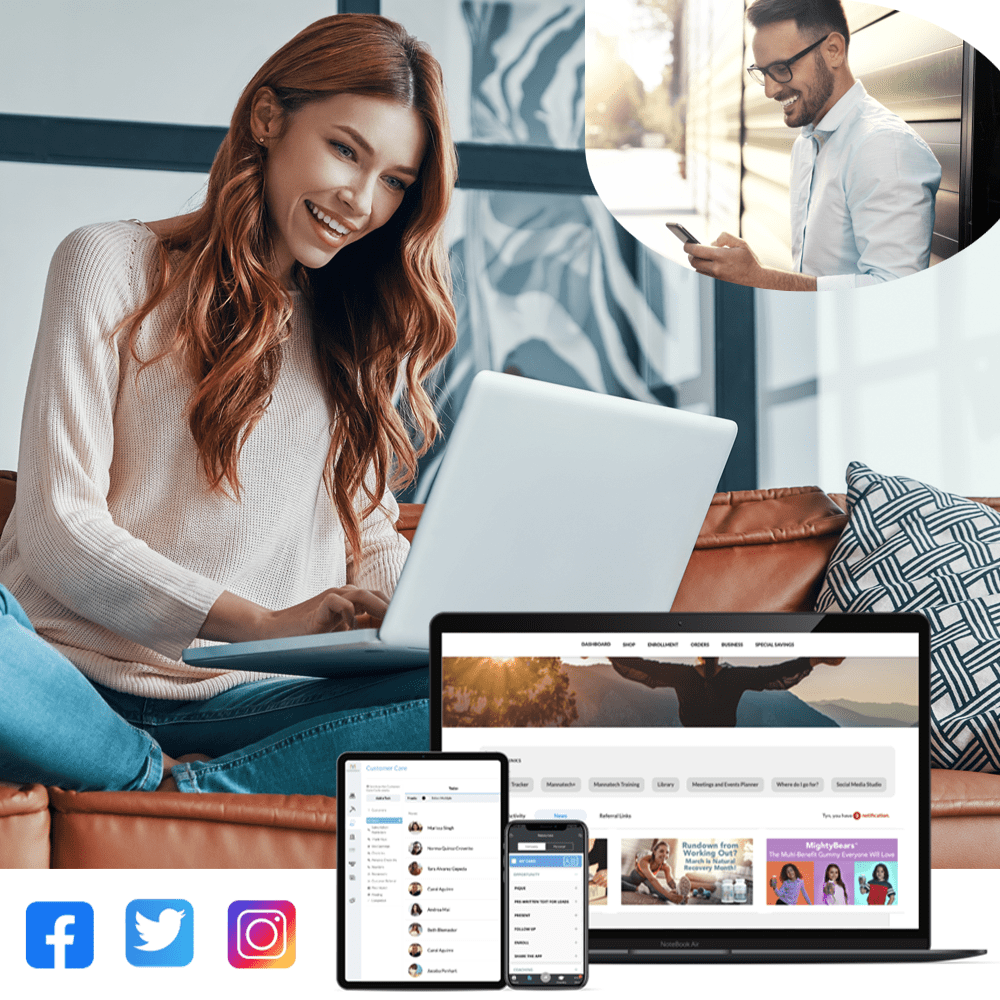 Mannatech Business Registration
Join us in sharing Mannatech's products, business and charitable foundation! Together, we are changing lives!
Product Information
Overview
What do I get when I join Mannatech as a Sales Associate?
Your very own, ready-made eCommerce website and state-of-the-art Sales Funnel System!
Unlimited, free access to the industry-leading mobile and desktop app "Penny" developed to help you manage and share your Mannatech business.
One year of Premium Success Tracker, our most powerful tool for reviewing your genealogy, sales volume, organization activity, and more.
Access to powerful Mannatech-specific social selling tools/apps, utilizing the latest technology to expand your social footprint.
A Step-by-step system to follow with training, coaching & support.
A scalable, global online business that is adaptive to your schedule.
Innovative, subscription model products backed by science & patented technologies.
No inventory startup fees. Mannatech takes care of all your inventory and shipping, providing you access to more than 30 countries with door-to-door delivery and local payment systems.†
$0.93 ENROLLMENTS ARE FOR NEW ASSOCIATE ENROLLMENTS ONLY, WITH A PURCHASE OF $150 OR MORE. For renewal fees, please check the Mannatech Policies and Procedures.
Reviews
Reviews collected from North America
† Mannatech operates in China under a cross-border e-commerce platform that is separate from its network marketing model.