Free Shipping on every subscription over $224.99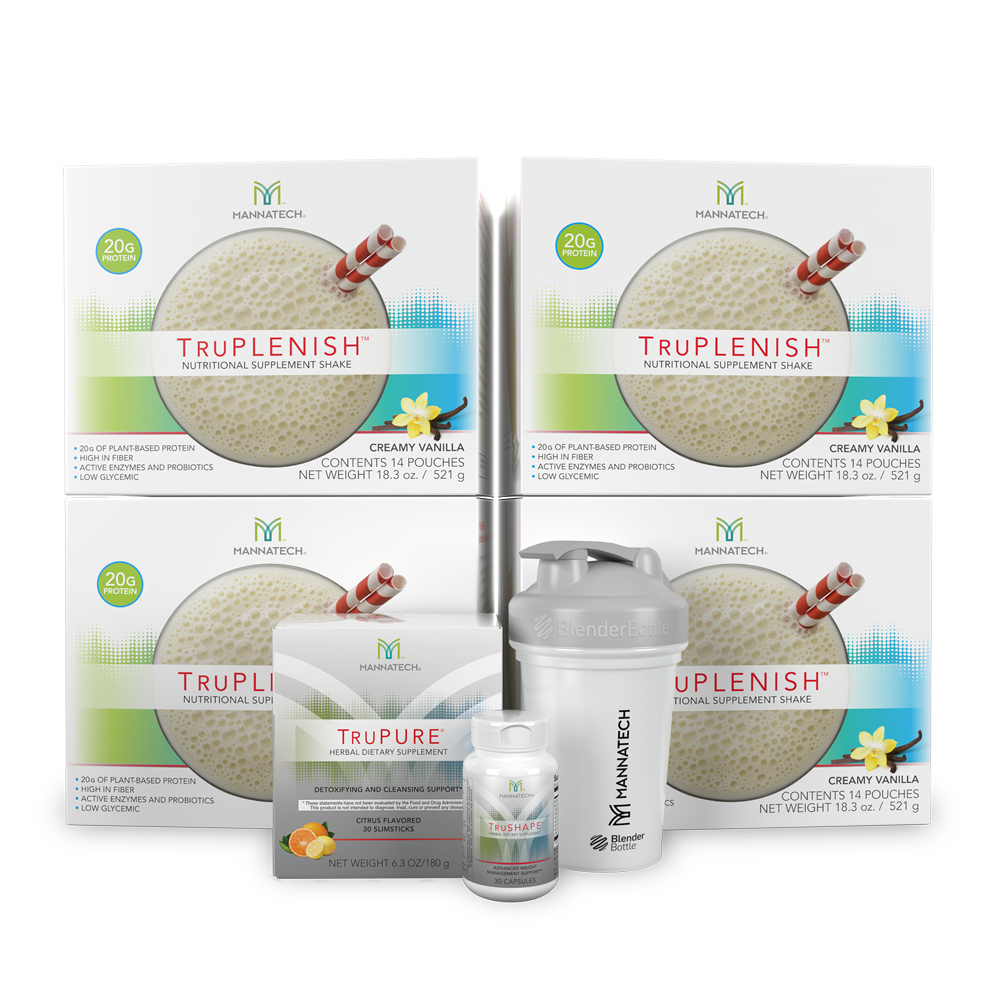 TruHealth™ 30-Day Fat-Loss System
Nourish and Cleanse your body in 30 days
Mission 5 Million®
64
servings
of PhytoBlend™ powder are provided to a child in need with the purchase of this product.
Learn More
Product Information
Overview
TruHealth 30-Day Fat-Loss System is a versatile program designed to help cleanse and nourish your body with the power of real-food nutrition
This system combines beneficial, whole foods with naturally sourced supplements and exercise to help support your body's natural ability to reduce harmful toxins, encourage fat loss and to help you take back your life.* This bundle provides you with all of the tools you need to start your fat-loss journey.
This bundle includes:
4 TruPLENISH Vanilla Pouches
1 TruSHAPE
1 TruPURE
1 Shaker Bottle
Reviews
Reviews collected from North America
Available for One Time and Auto Orders.
Not for Resale in Canada
IMPORTANT NOTE: When the TruHealth Fat-Loss System Bundle is added to an Automatic Order, the shaker bottle will only be included on the initial order. If you wish to receive the shaker bottle with every order, purchase the bundle as a one-time order.