Free Shipping on every subscription over $224.99
Congratulations on your decision to start a business and become a Mannatech success story! The best part? With Mannatech, you can DO IT YOUR WAY. No 9-to-5. No pressure. No need to be an overnight expert. You are in control, and we're here to help you get started.
Step 1
Join Annie, our AI virtual facilitator and multi-linguist, to guide you through these Action Plan videos.
Share Your Mannatech Business
Dream BIG About This Business
Creating Ongoing Income with Ongoing Growth
Step 2
Install the Penny App for FREE!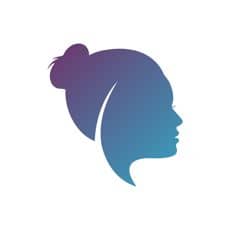 The most brilliant way to make your Mannatech business thrive. Penny is a smart, virtual assistant that helps you run your business with confidence.
Step 3
Get Social + Share Mannatech.
The Power of Social Media
Everything you need to launch your Mannatech business on Social Media.
Step 4
Check out your Digital Tool Suite.
Find a list of digital tools assembled to help you launch and grow your business or expand your Mannatech knowledge.  
Step 5
Get to know your Products + Business with Mannatech's Training Platform.
Courses and resources to grow your understanding of Mannatech's business as well as product knowledge.
Step 6
Make Money with Mannatech
Mannatech Compensation Plan
Accelerate your path to success. Mannatech's innovative Compensation Plan is such a revolutionary idea.
Congratulations
You have completed the onboarding steps
Want to know more?
There are additional resources below.
Compliance
Integrity and ethics are at our core, and it's important that Associates act in compliance with approved product and opportunity claims.
Income Averages
Sharing Your Story Compliantly
Compensation Plan
Our Compensation Plan rewards you two ways — for selling high-quality products that your customers can use every day and for building your sales organization.
Compensation Plan
Compensation Plan Summary
Digital Tools
Discover best-in-class business essentials that make it easy to work on your own terms and run your business from the palm of your hand.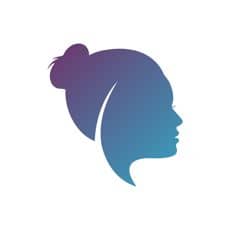 Using the latest in Artificial Intelligence, Penny provides daily prompts to support your Customers and Associates, as well as provide you scripts and resources to reach out and grow your business.  How to create your account
This is a great tool to help with cold and warm market contacting.  You can put your new contact into a drip campaign, as well as purchase leads to assist you in creating new Mannatech business opportunity conversations.  Use "manna" for the company code to have access to Mannatech Resources. Sign up here 
Success Tracker gives you the tools you need to analyze your business more thoroughly with prebuilt reports and custom reporting options.  Sign in to your Backoffice, then under "Business" in the menu, select "Success Tracker" to sign up.
Business Cards, Apparel, Print on Demand
If you're looking for Mannatech branded items, event displays, or premiums, we have partnered with Vista Print to bring these items to you at an affordable price.
Training & Education
We have separated our training and education into several different websites.  Whether you are looking for clinical trials, corporate news, events or more, check out these websites.
Courses and resources to grow your understanding of Mannatech's business platforms, as well as product knowledge.
Discover the research behind Mannatech's products.
The official Mannatech Blog, where you'll find the latest in news, events, products and more!
Every document and every language are available from this library of resources.
See a comprehensive list of Corporate and Associate events designed to educate and inspire.
TheTruthAboutMannatech.com
A great resource for those who have questions about Mannatech's products and opportunity.
Your Personal Mannatech Website (PMW)
Your replicated website gives your business immediate credibility. You can share it with your Customers and use it to sign up new Associates.
Customer + Associate Programs
Loyalty deserves to be rewarded! That's why we have a Loyalty Points Program and a Customer Referral Program that you can use to your advantage.
Customer Referral Program
Additional Resources
If you're looking for more ways to familiarize yourself with Mannatech, look no further.
Giving Back
Every Product Purchase Changes Lives
Social Media
Looking for inspiration and shareable content? Follow our Mannatech social media channels!
Bookmark this page and come back anytime for a refresher course or to share resources with your new team members!